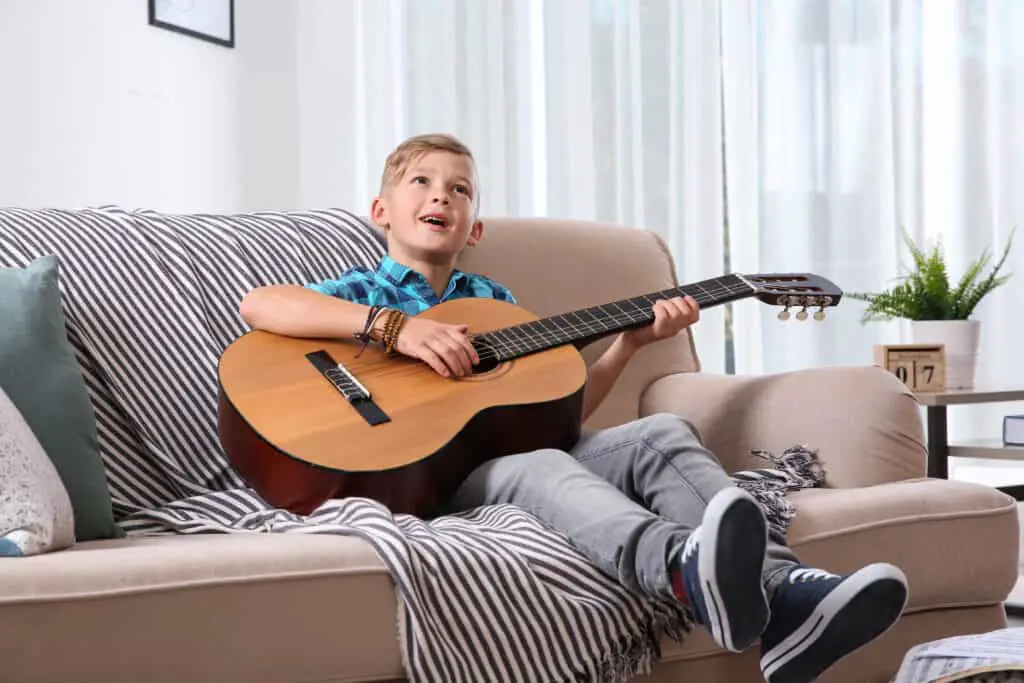 The question in most parents' minds is how to choose the best guitar for their beginner child. Choosing the best guitar with the right features for a beginner child can be pretty challenging. But with the right guide, you can find a guitar that fits your sound and design requirements. 
The best guitars for a beginner child are the Yamaha and Ibanez products. Hence, choosing to play any guitars made by these brands will put a smile on every beginner child's face. It can even turn them into the little rockstars they desire to be.
A beginner child will decide to take or drop a guitar based on their experience while playing the first few months. So, we've decided to review the best guitar for a beginner child in this guide.
The Best Guitar for a Beginner Child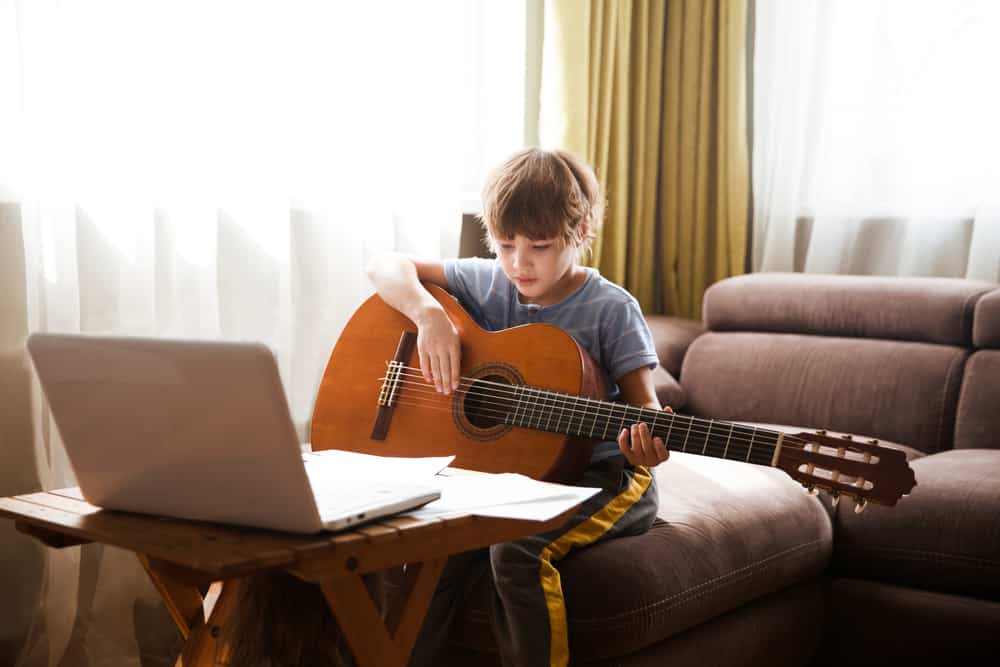 Here's an overview of the best guitars for a beginner child in three categories: best classical guitar, best acoustic guitar, and best electric guitar.
Best Classical Guitar
The best guitar for a beginner child in the classical guitar category is Yamaha CGS102A Half-Size Classical Guitar.
Yamaha CGS102A is a half-size classical guitar. It's designed for children and young students learning classical guitar techniques. It features a spruce top, nato neck, Mercanti back & sides, and rosewood bridge & fingerboard. This is the best classical guitar for every beginner child.
Some specifications of the guitar:
The nylon strings on this classical guitar are child-friendly
It offers a great range of classical tones that entice children
It features meranti sides and back to offer comfort to young players 
The bridge and rosewood fingerboard has a natural finish
Why You Should Get This Guitar
Best Acoustic Guitar
The best guitar for a beginner child in the acoustic guitar category is Yamaha JR1 FG Junior.
Yamaha JR1 FG Junior is a 3/4 sized acoustic guitar; an excellent choice for beginner children. This guitar features a wooden body, nato neck, mahogany back, and rosewood fingerboard. It is specially designed for young players in need of a smaller-bodied acoustic.
Some specifications of the guitar:
The guitar is modeled after the acclaimed Yamaha FG Series
It features a spruce top that gives the guitar an authentic acoustic tone
Its compact size makes it great as a fun-to-play travel guitar for beginners
It has a small body and small neck that fits a beginner child with small hands
Why You Should Get This Guitar
When it comes to reasons to buy, the solid build quality and sound playability are enough to get this guitar for your child. Check Yamaha JR1 3/4 Acoustic Guitar on Amazon.  
Best Electric Guitar
If you want the best electric guitar option, look no further than Ibanez GRGM21BKN Mikro.
Ibanez Mikro is up there as the best guitar for a beginner child. It features a smaller neck and body as compared to other models. Despite its smaller size, it features the same sound quality and body construction as bigger models. Young rockers just joining the fray will love this guitar.
Some specifications of the guitar:
A child will find the black night finish attractive
The setup is as good as the full-sized GRG models
A beginner child can easily tune this compact electric guitar 
The 22 inches scale Maple neck offers low tension for children
Why You Should Get This Guitar
Conclusion
If you have a young child willing to learn how to play the guitar, you most likely want to get them the best guitar available. The first guitar a child plays can influence their decision to quit or keep playing. Sometimes, the learning curve can be tedious, and they'll want to give up the guitar.
An excellent way to make your child stick with learning how to play the guitar is by getting them the best guitar. So, make it a priority to get your child the best guitar to aid their practice. 
Frequently Asked Questions
What type of guitar should a beginner child start with?
A beginner child should start with a "classical guitar" because of its nylon strings with a soft touch. They can move on to electric or acoustic guitars once their fingertips are stronger.
What is the easiest guitar to play for a beginner child?
Electric guitars are the easiest to play for a beginner child. The thin strings have lower action and can be easily pressed down. Also, electric guitars have narrow necks that suit children. 
What essential accessories will a beginner child need to get started?
Once you buy your child a guitar, you'll need to get some essential accessories. This includes a tuner, guitar picks, and guitar straps. You can also get them a gig bag for packaging.