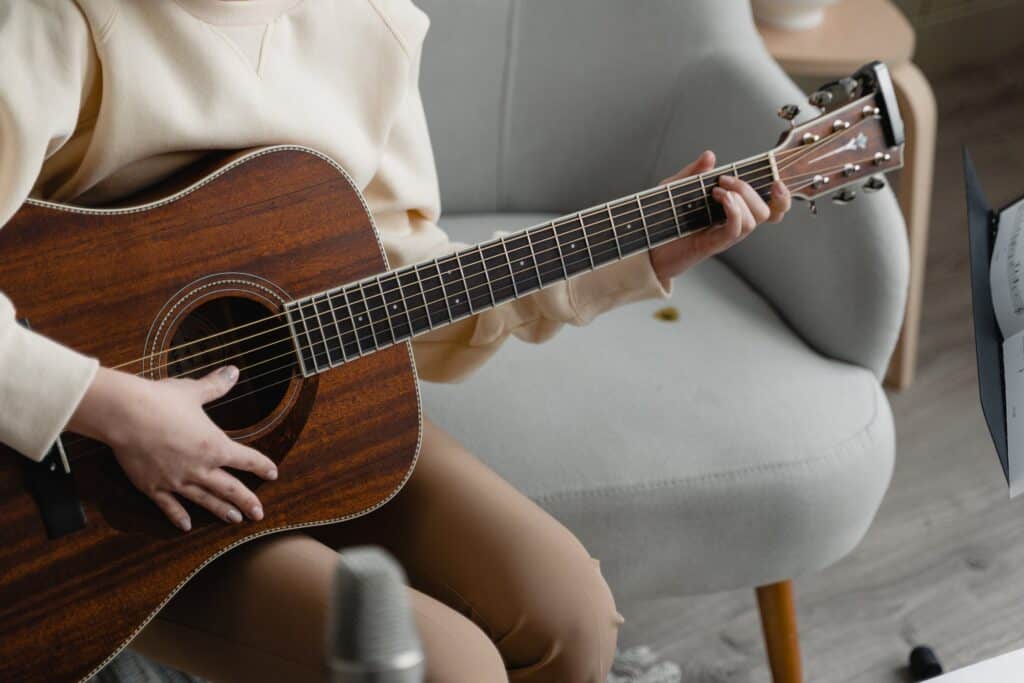 The guitar world is saturated with guitar-making brands. As a result, it's challenging to stand out. Although some pro-quality guitars like Gibsons, Suhrs, Martins, and Fenders have become prominent over the years, they'll make you break the bank.
If you do some research, you'll find many underrated guitar brands. One of these Brands is Eastman. Eastman Guitars is a company getting popular by the day in the US and other parts of the world. They have a comprehensive inventory of music equipment at affordable prices.
Since Eastman started gaining traction, there's been a lot of speculations about where the guitars are made. So where exactly are Eastman guitars made?
Eastman Guitars are handcrafted by skilled luthiers in a workshop in Beijing, China. The workshop only produces Eastman Guitars and doesn't make guitars for any other brand to ensure excellent quality.
Let's talk about how the Eastman company originated and everything you need to know about their instruments.
Eastman Company History
It all started in 1992. A young musician named Qian Ni visited the United States to study violin making. Back then, the Chinese used the factory line way to manufacture musical instruments. Ni thought of a different way to build violins, so he implemented a handcrafting method similar to 19th-century European violin workshops.
His idea birthed the Eastman Strings Company. He then established workshops to further his goal. The company's initial objective was to replicate hand-crafted violins from the west.
However, he needed professionals to bring his idea to fruition. So with time, he brought in experienced violin builders, and Eastman soon became well known in the music market.
Eastman became so successful that it needed to expand. They started making instrument cases and bows. After realizing the potential in the guitar market, Ni started making guitars, and that's how Eastman Guitars was born.
The company started making archtop hollow-body electric guitars but didn't stop there. Soon after, they began making regular solid-body electric guitars and acoustic guitars. They aimed to replicate what famous companies were doing at a lower cost. And although they're not as big as some popular guitar manufacturers, they don't fail to produce high-quality guitars.
Eastman Acoustic Guitars
The Eastman company manufactures all the shapes and sizes you could ever need as far as acoustic guitars go. Their inventory includes models in the jumbo, orchestra, parlor, dreadnaught, and grand auditorium categories.
Their high-quality guitars have a unique design, and because each guitar is hand-crafted, they feel and sound amazing. The seasoned woods used to produce the guitars give them a distinctive character, resonance, and tone.
Eastman Electric Guitars
Eastman electric guitars have a vintage look and feel. Their solid-body guitars look and sound like Gibson Les Paul Models, although with slight differences.
Eastman – More Than Just Guitars
Apart from guitars, Eastman makes different types of mandolins and ukuleles. Both A and F style mandolins are present in their inventory. They're a much bigger entity called Eastman Music Company that manufactures string and wind instruments.
Artists Who Use Eastman Guitars
Some popular people in the music industry play with Eastman guitars. Some of them are:
Bob Sneider
Adrian Utley
James Williamson
Jack Lawrence
Alessandro Stefana
Takeaway
Eastman is a fast-growing company that has had the same vision for years- to create the best handmade instruments at affordable prices. This has made it popular in the music world, and many beginner guitarists play their first chords with their guitars. If you're a beginner looking for great value for your money, Eastman Guitars has many options.
Frequently Asked Questions
Are Eastman guitars worth it?
You may have some concerns because they're made in China and not in the US. But, these guitars offer way more than you can expect for the price. They might not be as good as other top guitar brands, but they have the right blend of quality and great sound.
Where can I get an Eastman guitar?
Eastman has listed all Eastman Certified Dealers on their website. They currently do not sell directly to consumers, but the Certified Dealers locator will help you find the nearest store to you.