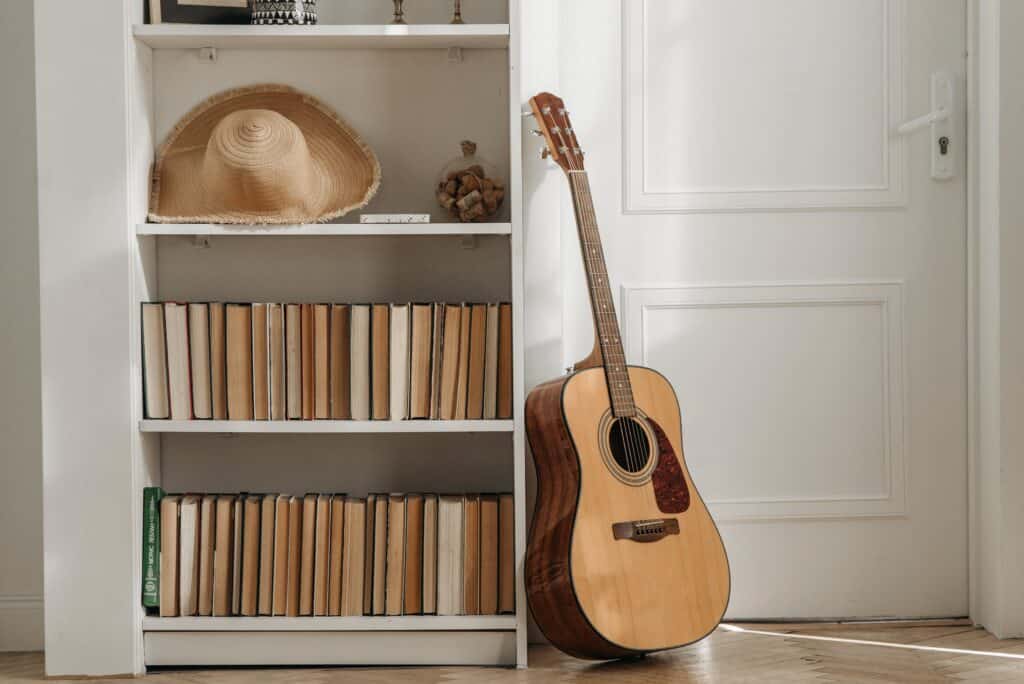 The quest to purchase a guitar is always one that has mixed feelings of enthusiasm and complication. On the one hand, you are excited about getting your first guitar or an upgrade. On the other hand, you are faced with the challenging task of choosing from an endless list of options. To cap it all, the top question on your mind would be how much do guitars cost? 
There are very affordable guitars of excellent quality, around the price range of $100 to $300. Also, there are exotic options that go as high as $10,000.
Hence, the price of the guitar you should acquire will be influenced by various factors, such as your budget and skill level. Once you have determined where you belong skill-wise and drawn out a budget, your options will be considerably streamlined. 
In this article, we will be taking you through a step-by-step guide on how you can pick out a perfect guitar from the infinite options available. 
Factors To Consider When Buying a Guitar
If you are looking to upgrade or buy your first guitar, you may already have adequate knowledge about the essential factors to consider when buying one. However, it may be hard for first-time buyers to figure out the most critical aspects to look out for when choosing a guitar. Some of the most important factors to keep in mind are listed below.
Skill Level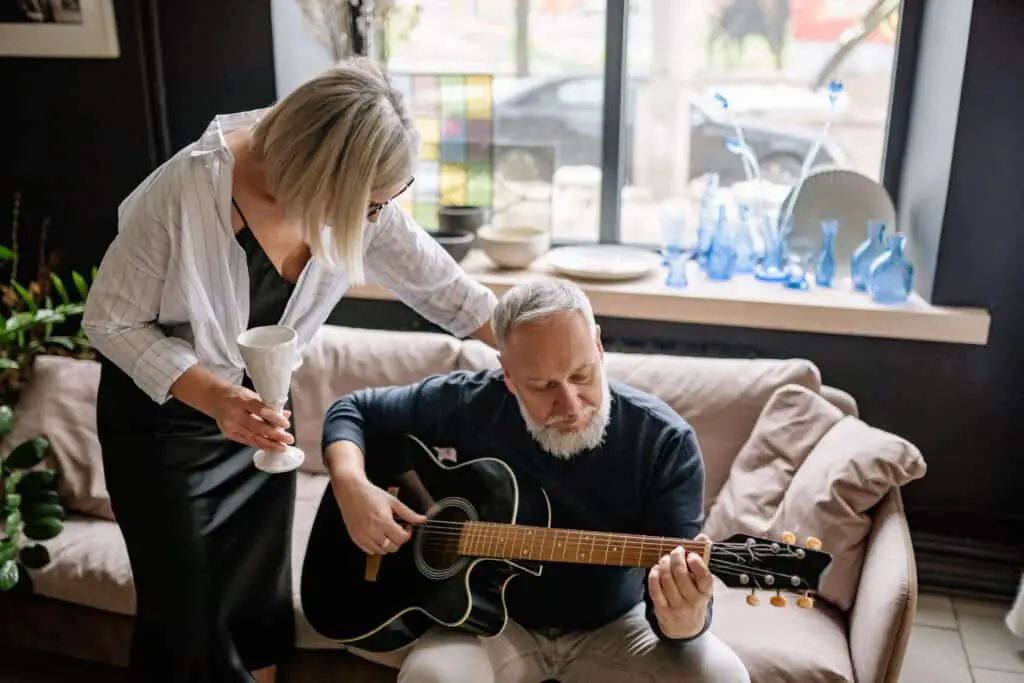 This aspect is essential when shopping for a guitar because it helps determine the type suitable for your ability and expertise. The skill level of guitar playing can be divided into three categories: Beginners, Intermediate, and Expert. 
Beginners
If you are relatively new to playing the guitar, it is vital to note that you do not need to go for exotic guitars. What you need to focus on is learning the basics of how to play the instrument. All you require are fundamental materials that can be found in a guitar that cost between $100 to $500. 
These materials should include quality woods, a case or bag, strings, straps, and, sometimes, a tuner. With this equipment, you are ready to kick-start your guitar playing journey, and as time goes on, you can upgrade the guitar by replacing the saddle, tuning pegs, and nuts. 
Intermediate
If you have adequate knowledge about playing the guitar, you might want to opt for options that will provide you with all the necessary equipment needed to explore and express your playing prowess. Examples of these are the in-built effects, equalizers, pickup systems, and, most importantly, a cutaway.  
Cutaway-shaped guitars are ideal for guitar players looking to perfect their skills, as it accords them more access to the guitar frets. Unlike beginners who are primarily focused on the guitar's headstock while learning how to play, intermediate players are expected to play using the whole fret.  
A guitar with all these gears and advantages is estimated to be around $500 to $1500, depending on how sophisticated it is. This price range may be high, but it's essential for players willing to improve their skills from time to time. 
Expert
This level is mainly reserved for professional guitar artists and item collectors. It is believed that a guitar produces better tunes as they age, and as such, vintage guitars are always highly sought after. Some are even sold at auctions, and the price could go as high as thousands of dollars. 
However, guitars of around $2000 and above are sufficient for professional players and have excellent aesthetics. You can also request a custom-made guitar if you are not impressed by the options available. Some brands are always ready to take custom requests and make the guitar exactly how you want it. 
Brand
Like other commodities and products, the price of a guitar is also influenced by brands. Some of them have been in the production of guitars for decades, and as such, they have become household names. Examples are Martin, Taylor, Ibanez, Yamaha, and Rogues. 
Of all the brands listed above, Rogues is perfect for you if your budget is low, as you can get a Rogues guitar for as low as $50. Needless to say that the price will be reflective of its quality. However, you can get a decent quality guitar from Rogues for $100-150. 
If your budget is between $150 to $500, you should consider buying a guitar from Ibanez and Yamaha. These guitars are perfect for intermediates and possess most equipment you will require at that level. On the other hand, Martin and Taylor produce exotic guitars with prices ranging from $500 to $4000 and above. 
Conclusion 
Many people have developed a fondness for playing the guitar but ended up not going through with it because they got confused about the type of guitar to buy or how to go about it. Some others got tired of figuring out the budget they required since they didn't know how much guitars cost. 
This article has helped streamline the average cost by breaking the level of professionalism into three significant parts. For beginners, a guitar within the range of $100 to $500 is perfect. In contrast, intermediates could opt for a guitar for around $500 to $1500 for better skills development. Experts are free to spend as much money as they want on acquiring a guitar, from any amount ranging from $1500 and above. 
Frequently Asked Questions
Do I need to buy an expensive guitar as a beginner? 
If you are a beginner, it is unnecessary to buy an expensive guitar. However, if you have the means to buy it, you could, but it is not compulsory to do so since you are still in the learning process.
Are expensive guitars more efficient than affordable options? 
There are some significant differences between expensive and affordable guitars, but beginners may not be able to tell until they become better at playing the guitar. Over time, as your playing prowess improves, you will begin to see the need to change your guitar from a cheap option to an expensive one.