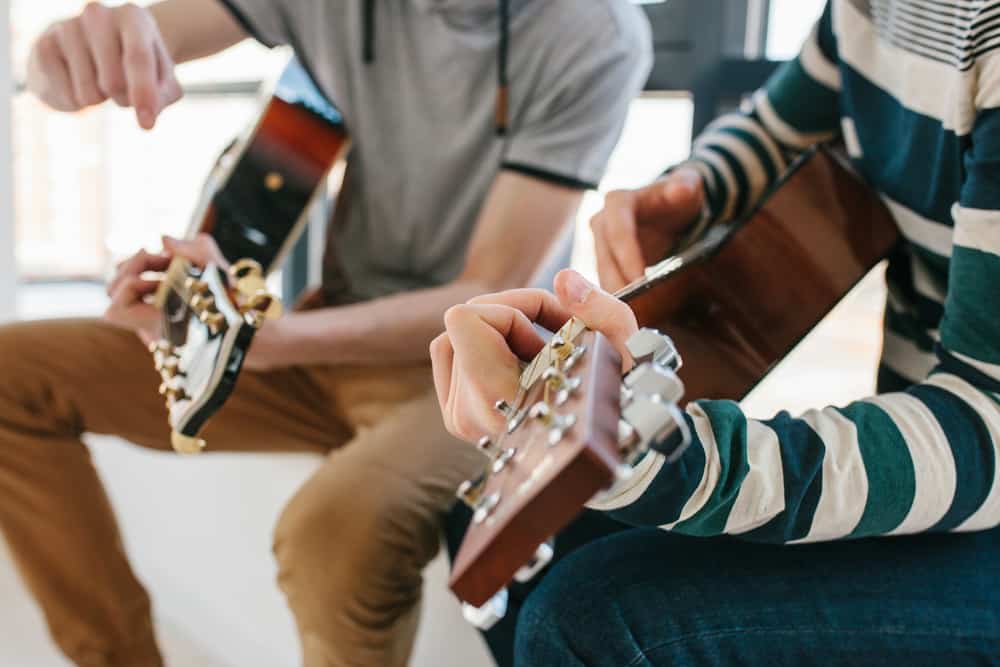 Strings and campfire meetings are a marvelous duo and as a guitar player myself, back then, attending these gatherings where I get to serenade listening ears and put smiles on people's faces when their song requests are on feels me with joy.
But one thing's a given; I get asked questions like, "Can you teach me to play?"
Before now, you'd think, "of course, you can play, so you can teach the instrument." Well, no. I was a decent player back then but teaching another how to play is a different ball game.
How can you teach the guitar if you already know how to play it?
Guitar teaching qualifications differ from employer to employer and position to position. But there are some requirements that almost always apply.
To be a guitar teacher, you must be an expert on the instrument and have a strong background in education. If you can show off your skills, you may not need a degree in collegiate music education to land a job.  A bachelor's degree and a teaching license are typically required if you want to teach guitar in public high schools. Some schools might even demand a bachelor's degree in music or previous teaching experience.
In this piece, you'll figure out how to go about being a guitar teacher and attract students to come to learn at your feet.
You Must Study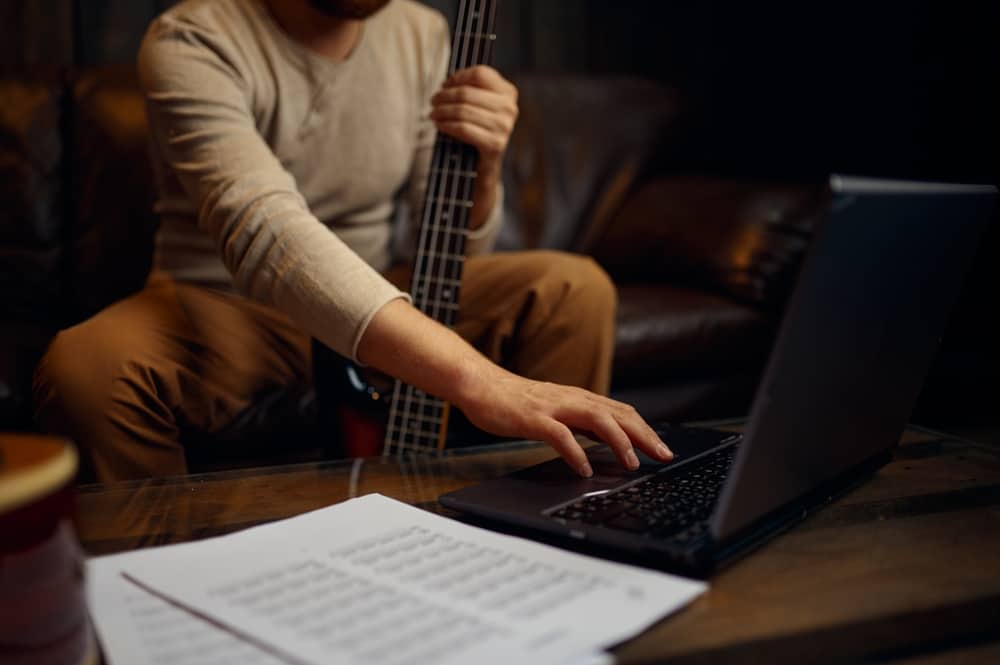 Teaching is imparting knowledge and as much as playing an instrument has a lot to do with practical know-how, passing on that information to a novice requires a theoretical approach to help assist the learning process from beginner to mastery.
If you are going to teach guitar at a school or a formal setting, especially with classical music, knowing the essentials of music theory (the musical formula on why musical notes work the way they do) is a must.
Getting grounded would require you to learn the basics of sight-reading and understanding and identifying compositional elements.
There are many guitar and music theory books out there that you can study and benefit from. For example, "The Guitar for Dummies" series and "Hal Leonard Guitar Method."
As long as you're willing to put in the effort, you can learn more than just the fundamentals. And you'll be glad you did it when you can see your students become more skilled by day.
Take Lessons Yourself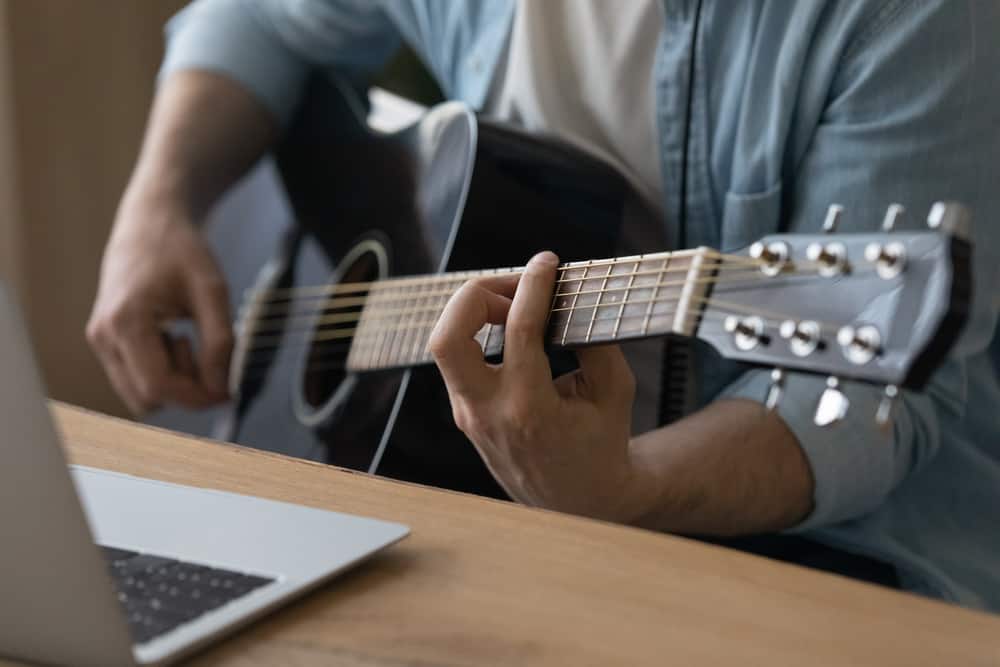 The only way to tutor well is to have been tutored.
Many of us guitar players are self-taught and did a lot of shredding through the night, creating pitch-bending disturbances to the neighbors while playing a Jimi Hendrix track on a 3-hour loop. You can't tell your beginner student to do all of that.
Get yourself a tutor, go online, find a Youtube channel with a guitar teacher that resonates well with the style of play you'd like to teach, and see how they do it. What approach they use, their mannerisms that caught your eye, and the materials they refer to and take notes.
Before I became a teacher, if I held a guitar, all I wanted to do was just jam out with solos, play some blues, and feel good, flexing my fingers across the neck of Stacy (my guitar's name). And that didn't change when I started teaching.
At some point, I discovered that I played more than my students; I was trying to enjoy myself and flex my skills more than I taught. This should not be the case.
You must pay attention to what and how your students are doing when teaching. You must provide helpful criticism and assist in the correction of poor technique. Sometimes you have to give up your own enjoyment for the good of your students.
It's a good idea to watch instructional videos on how to teach the guitar successfully.
Get Familiar With Multiple Musical Genres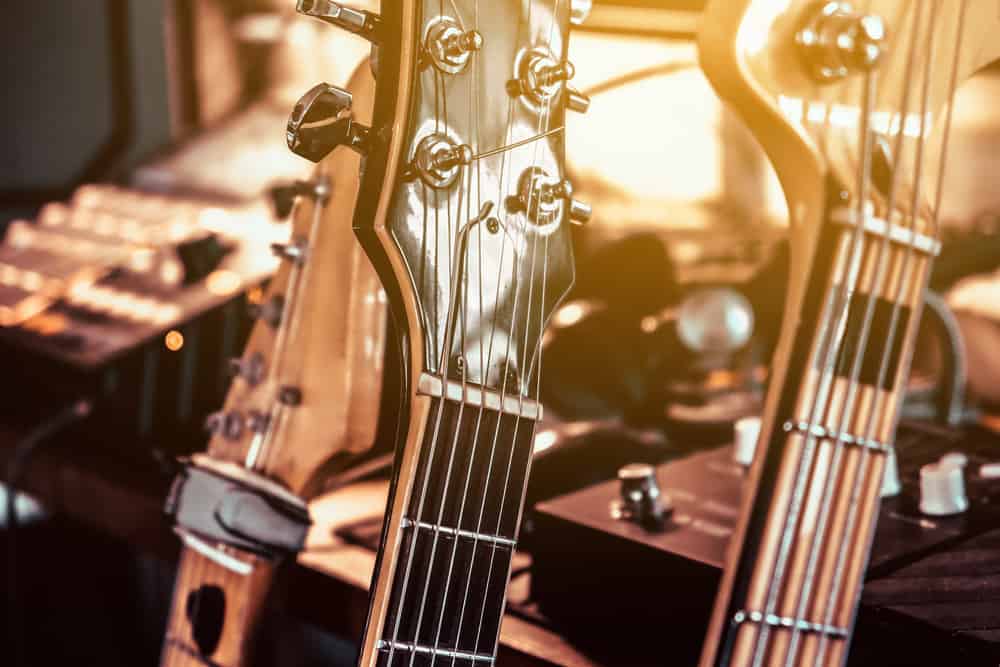 Yeah, yeah, jack of all trades and master of none, yadda yadda. This might be true to some degree, but you don't necessarily have to be a virtuoso in all musical genres.
Yes, you can master one or two that you are really good at, be it reggae, blues, metal country, etc. But being a versatile guitar player will help you on your journey as a guitar tutor.
Not all of your students will love to play your kind of music, and they may run off to different genres and still need your help and guidance. You have to show up either way and being versatile will come in handy. Plus, it'll make them see you as some god!
If your pupils want to practice punk rock, blues, or jazz music, you should be prepared to accommodate their interests.
If you can teach in a variety of musical genres, people will be more likely to recommend you to others.
Establish an Online Presence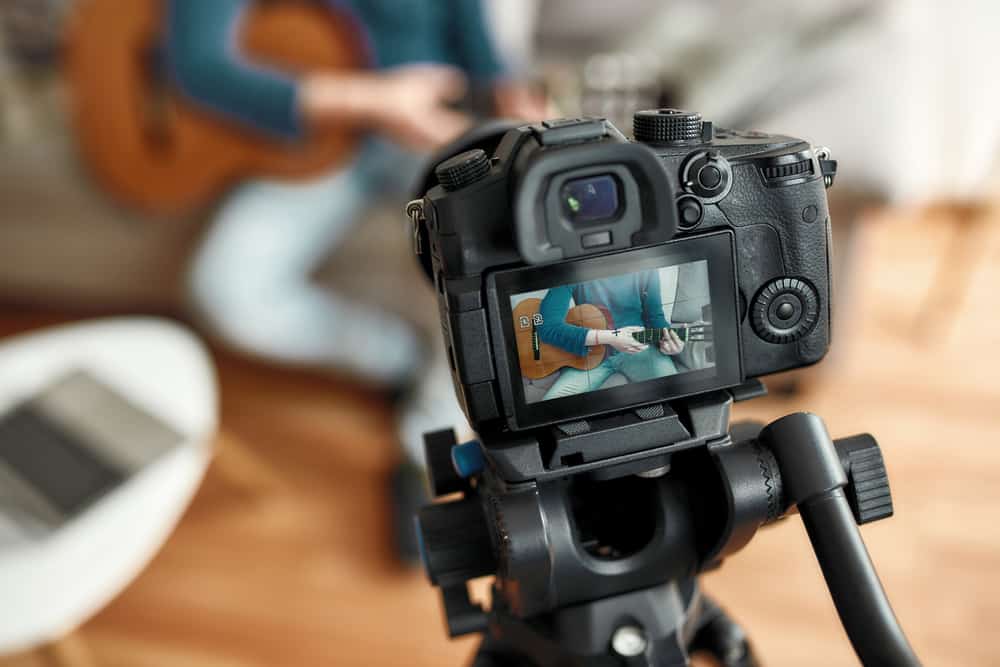 Come on guys, it's 2022, the world's gone digital, and as much as I once hated the use of social media, it has been very instrumental to the success of my teaching guitar. Not only does it provide you with an even broader reach, but it also delivers convenience as you can teach guitar just by sitting in the comfort of your own home.
Do your research, find what social media platforms are friendly to teachers offering services, and set up a decent profile there. Take classes on how to create good content, and in no time, but with patience and discipline, you'd build up a following that will help you move forward.
Conclusion
If you want to become a guitar teacher, mastery of your instrument and the ability to impart that knowledge to students is both necessary to be an effective guitar teacher. If you have a hard time teaching struggling students or adjusting your lesson plans, you'll need to be creative, adaptable, and patient.
Frequently Asked Questions
What qualifications do you need to be a guitar teacher?
Generally, you should at least have gotten years of experience playing guitar, so you know what to expect. As per certifications/qualifications, in a formal musical institution, you might be required to have some degree in music and education to teach.
Can you teach guitar as a full-time job?
Teaching guitar full-time is possible and is even a career path for quite a number of us, but you should have to make this decision yourself. Kicking off as a part-time guitar teacher would show you a glimpse of what to expect should you take it up as a career. But to answer the question, yes, you can teach guitar as a full-time job.