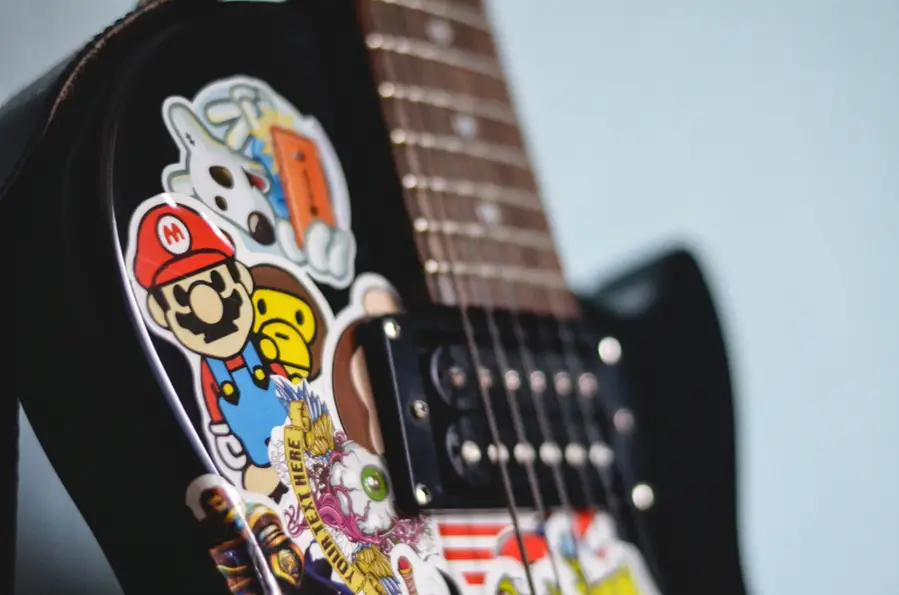 Are you excited to give your guitar a fresh look? Maybe you're looking for a new aesthetic for your guitar. Remember, your guitar is your baby. The prettier it is, the more you'll play it.
Decorating your guitar is a great way to add a little personality to your instrument, and it's not as difficult as you might think.
Before starting, you should be able to decide on a theme or design for your guitar. You can decorate your guitar in a number of ways, from stickers and paint to custom inlays. You can try different art designs, like Henna Tattoos. Using sharpies and hanging flowers on your guitar are also popular ways to decorate.
If you're not sure how to get started, here are some tips on how to decorate your guitar. Let's take a look at each of them.
How To Decorate a Guitar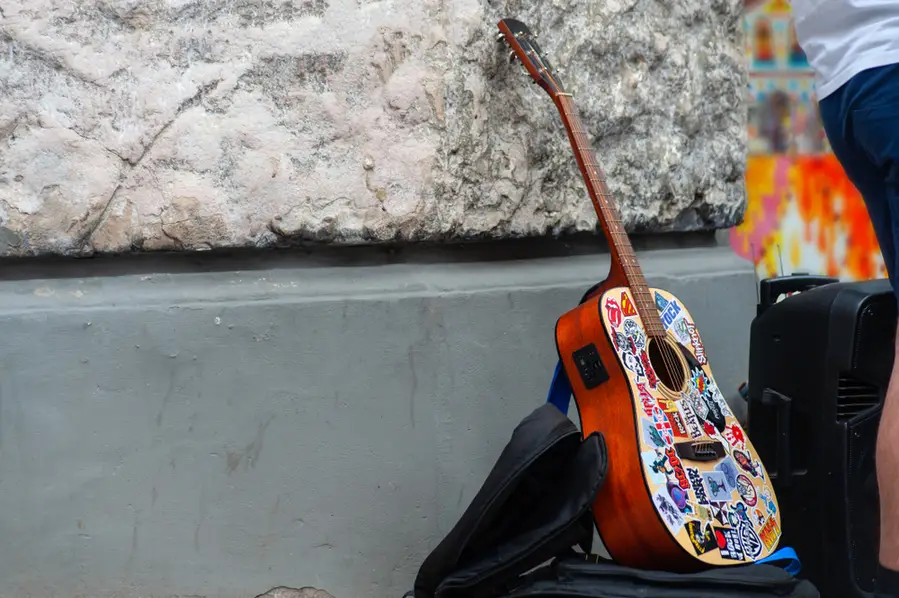 Decorating a guitar can be a fun and creative way to express yourself and make your instrument unique. Whether you're looking for a subtle modification or something more dramatic, below you will find helpful tips and tricks to get you started.
Decide on a Design or Theme
Before decorating your guitar, you need to decide on a design or theme. Do you want to go with a specific color scheme? Do you want to add a particular type of decoration, like flowers or hearts?
Think about what you want your guitar to look like when finished. Once you have a general idea, you can start planning your project.
Gather Your Supplies
Now that you know what you want to do, it's time to gather your supplies. If you're going to be painting your guitar, you'll need paint, brushes, and a few other things.
If you're going to be adding stickers, you'll need to make sure you have the right size and type of stickers. You will not put big, bulky stickers on a small guitar.
And if you're going to be doing anything else, like adding custom inlays, you'll need to make sure you have the right supplies for that as well.
Now it's time to learn what you can do to decorate your guitar with different creative ideas.
Get a Nice Looking Strap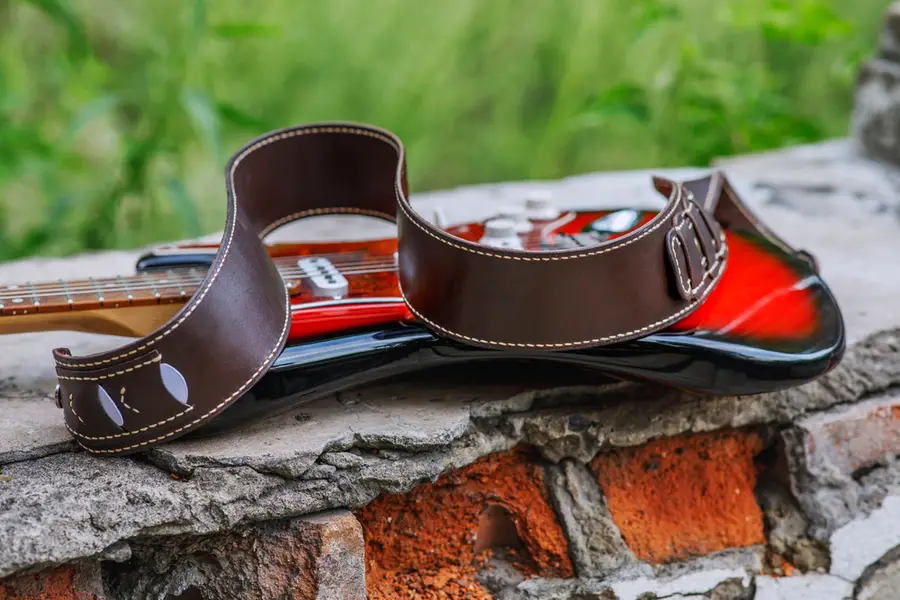 A nice-looking strap can really dress up your guitar and make it look even better. You can find straps in a variety of materials and colors so that you can find the perfect one for your guitar.
Be sure to choose a comfortable strap to wear that fits your guitar well. You will not want it to be too loose or too tight.
Try Different Art Designs
There are a number of different art designs you can try on your guitar. You can go with a simple design, like a heart or a flower, or you can get more complex with your design.
You can also try Henna Tattoos. These are temporary tattoos that you can apply to your guitar. They're easy to apply and remove, and they look great.
Put Stickers on Your Guitar's Bridge, Headstock, and Body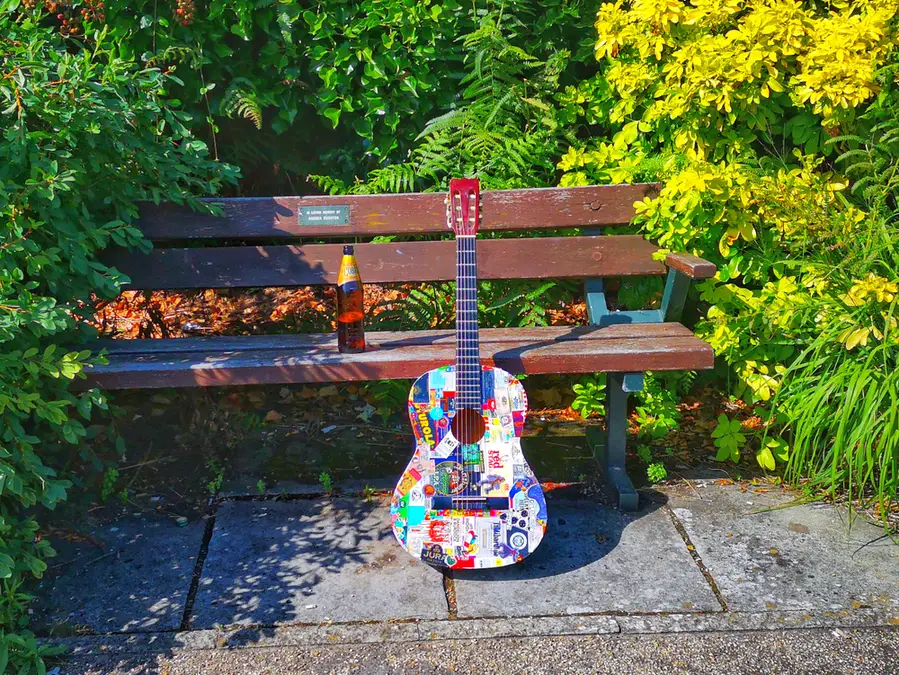 Putting stickers on your guitar is a great way to add a personal touch to your instrument. You can put them on the bridge, headstock, and body of your guitar.
You can find stickers in a variety of designs, so you can find ones that match your style. Be sure to choose stickers that are the right size for your guitar. Never put too big or too small stickers on your guitar.
And be sure to put the stickers in strategic places. For example, avoid putting a big sticker on the headstock because it will obstruct your view when you're playing.
Use Sharpies
Sharpies are a great way to add some color to your guitar. You can use them to draw designs, write your name, or just add a little bit of color. Be sure to use sharpies that are made for use on fabric. Otherwise, they might not come off easily.
You Can Hang a Flower on Your Guitar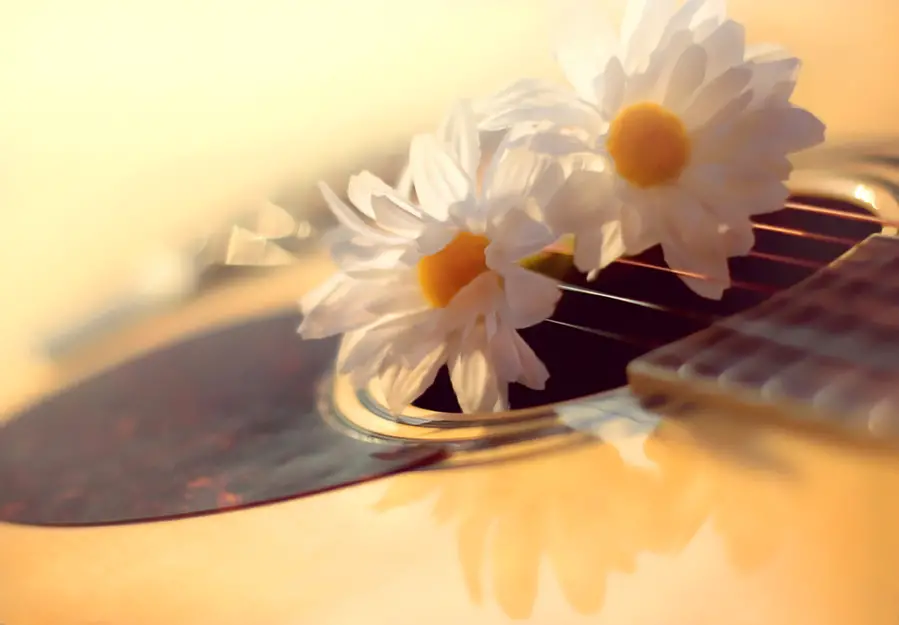 Hanging flowers on your guitar is a great way to show your personality and style. It can also be a fun activity to do with friends. There are a few things to keep in mind when choosing flowers for our guitar.
First, you need to make sure that the flowers you choose are not too heavy. Second, the flowers should be securely fastened so they don't fall off while you're playing.
One option is to use silk flowers. Silk flowers are lighter than real flowers, so they won't weigh down the guitar. They're also available in various colors and styles, so it's easy to find ones that match our taste. Plus, silk flowers are easy to attach – you can simply use a bit of clear glue or tape.
However, silk flowers can look fake, so you'll need to use real flowers if you want a more natural look.
How About Painting a Guitar?
If you're looking to add a personal touch to your guitar, why not try painting it? You can use acrylic paints to achieve any look you want, from a vibrant sunburst to a subtle watercolor effect.
The best part is that you don't need to be an artist to get great results; even basic shapes and patterns can look great on a guitar. Just be sure to use high-quality paints that won't damage your instrument's finish.
Also, be sure to sand the guitar's surface before you start painting, as this will help the paint adhere better. With a little bit of effort, you can easily create a one-of-a-kind guitar that's sure to turn heads.
Custom Fretboard Inlay Stickers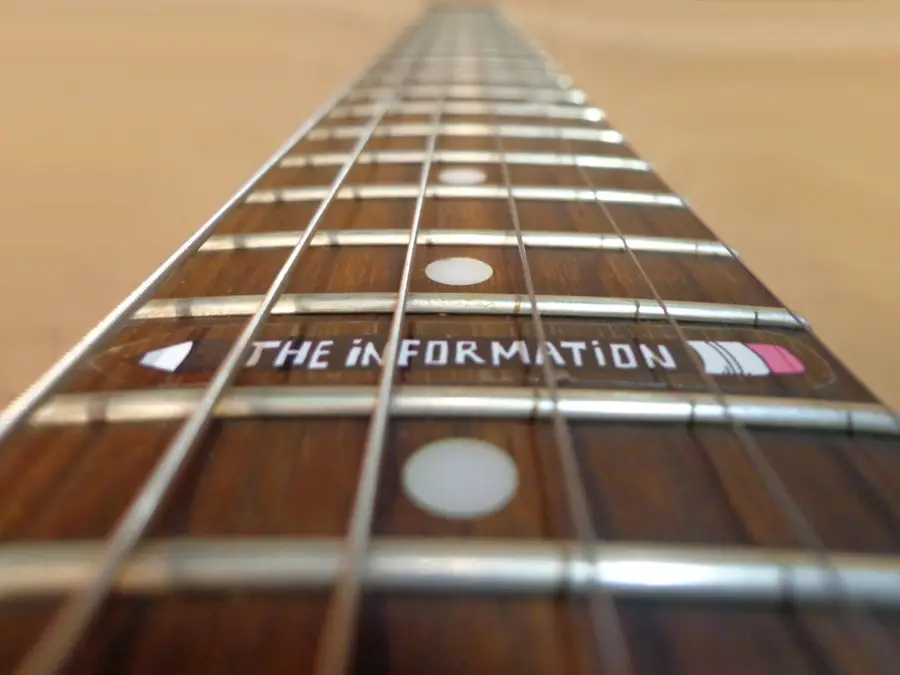 Inlay stickers are a great way to dress up your guitar and add some personality. There are several different designs to choose from, so you can find ones that match your style.
Custom inlay stickers are also a great way to add some protection to your guitar. They'll help keep your fingers from slipping while you're playing, and they'll also help protect the fretboard from wear and tear.
If you're looking for a more permanent solution, you can also get inlays made of mother-of-pearl or other materials. These are more expensive, but they'll last longer and look even better.
Show Off Your Decorated Guitar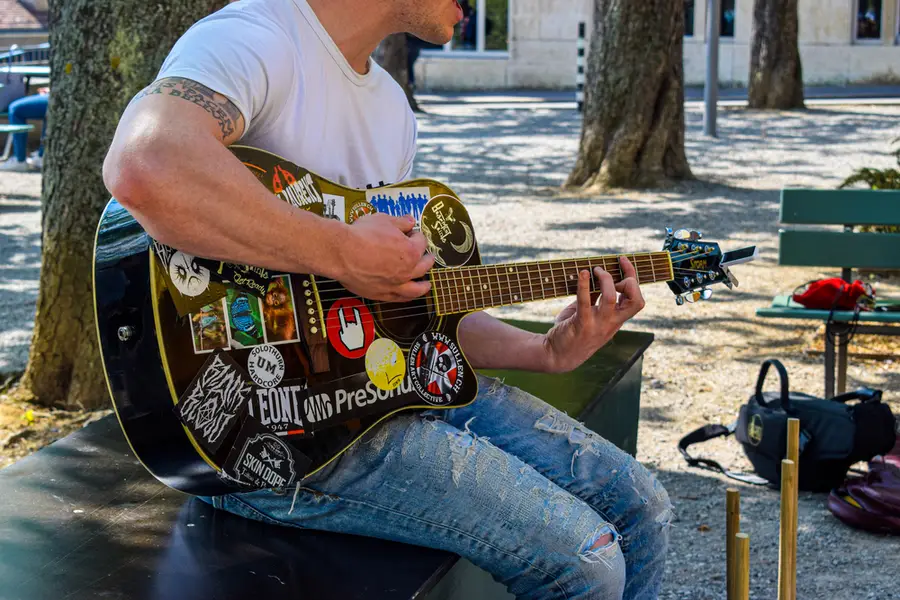 Now that you've decorated your guitar, it's time to show it off! Share a picture of your decorated guitar on social media, or take it to your next gig. Your friends and fans are sure to be impressed by your unique style.
Don't forget to tag us in your posts so that we can see your amazing work!
Final Words
Whether you're a beginner or an experienced player, giving your guitar a fresh look is always fun. So, what are you waiting for? Get creative and start decorating your guitar today!
Show off your creative skills and impress your friends and fans with a unique style that stands out from the rest.