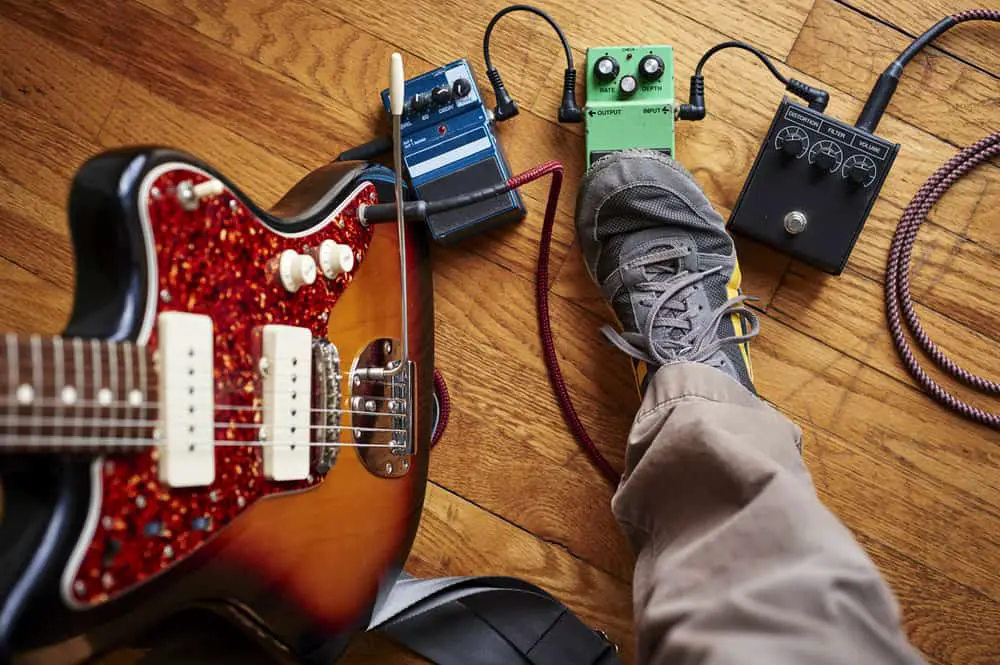 Once upon a time, I was a teen, and I had an attitude. That was what people said, and I felt it was fair that my guitar had an attitude too! I liked hardcore metal music, and that fuzzy sound felt like melting candy in my ears.
I wanted that and trotted down to the nearest guitar shop to get myself some nice pedals.
My disappointment slapped my face as my pockets could not meet the shop owner's demands. He looked at me pitifully and said, "You know you could just plug it straight in." I looked at him dumbfounded at what he meant, but now it makes much sense.
I could get my guitar to go all distortive without spending a dime on fancy over-priced pedals. You are probably here because you want to know how to get your guitar to sound like some demon shredding without using a pedal.
One guitar, wire, and amp were typically the most incredible way to achieve terrific fuzztone back when no pedals existed. Rather than being a forgotten technique, several top studio guitarists have recently rediscovered the joys of organic overdrive.
You are here because pedals, in all their excellence, suck for the pockets, but in this piece, we'll be talking about how you can get the distortion you need on your guitar without a pedal.
Why Getting Rid of Distortion Pedals Might Be Good for You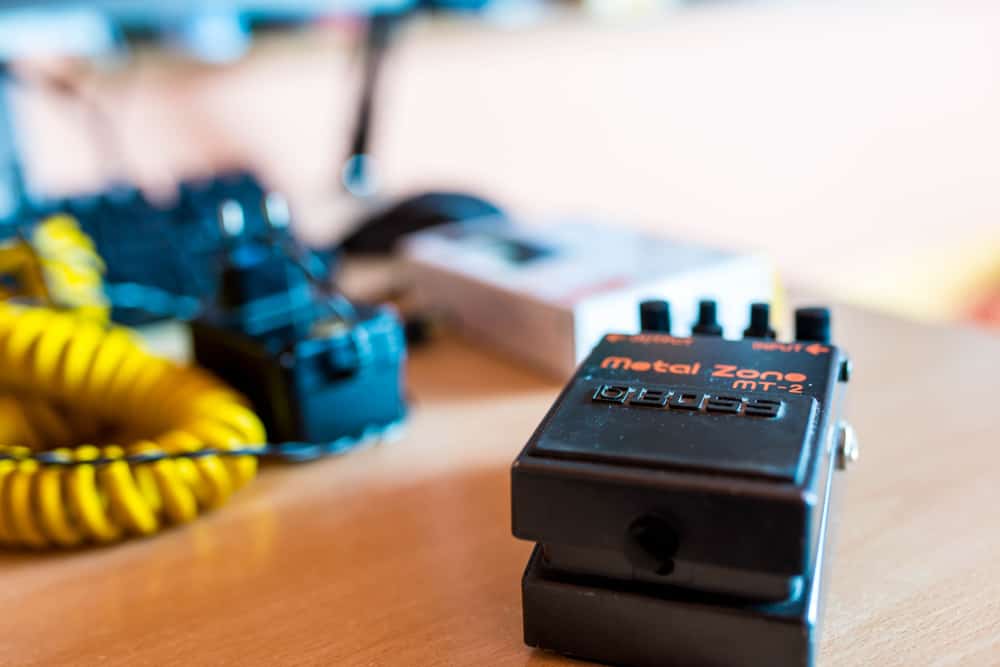 It's not uncommon for people to stop using distortion pedals for several reasons. I think this is the best option because amp-based distortion is nearly always better and more convenient for your clean and distorted tones.
When it comes to getting a clean and good and displeasing (I've succeeded in clicking two contrasting words, hurray!), your amp should be able to carry out the hard lifting without any external help.
Amplifiers are often good at this. Hence, we should remove the third-party noise and allow the amp to do its job. Let the amp breathe, I beg you.
That's just how I see it.
Your Amp: The Greatest Distortion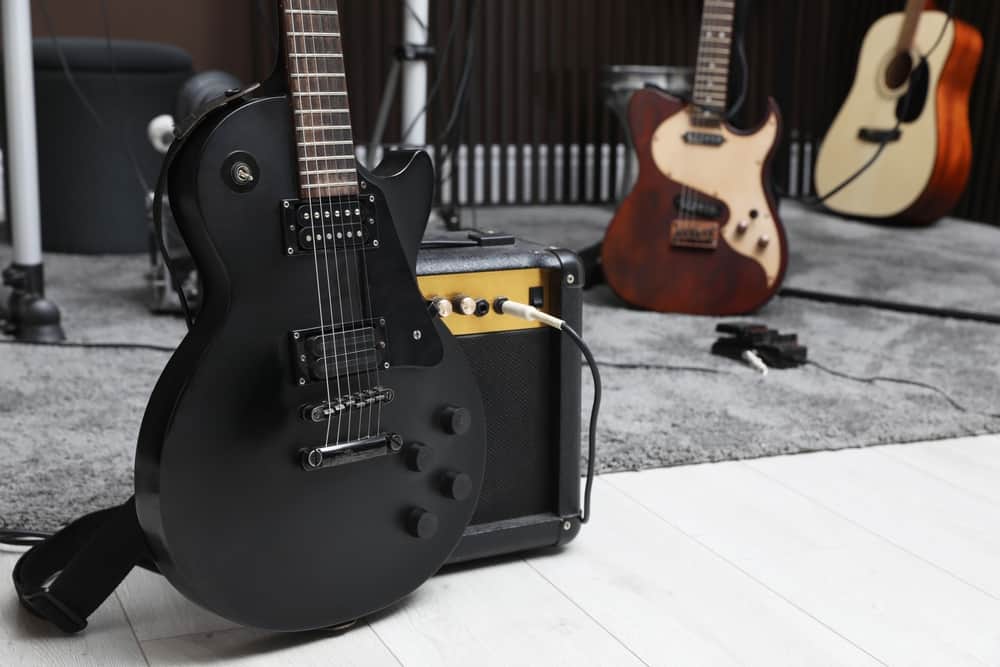 Some excellent effects pedals are available today, including those created by so-called executive producers. However, less expensive distortion pedals may be troublesome because they artificially disrupt a guitar's natural tone. Despite their outstanding quality, Bespoke pedals can easily cost your pockets some damage if you're ill-prepared.
As a result, natural amp distortion is an obvious choice for recording. All you need is the correct sort of amp and not a lot of volumes. While many guitar/amp combos may generate good distortion under the right conditions, some may perform substantially better than others.
The more channels you have in your amp, the more tonal possibilities you'll have at your disposal.
There might be one or more amps to offer you a variety of sounds. Moving them around may be cumbersome. Certain amps better produce a clean sound, while others are better at creating distorted sound. The best of both worlds may be achieved by using several amps.
Keeping your setup basic means using only one amp with several channels. A simple design is preferable when you transport it from practice to home to a gig and back again. A gig with fewer moving parts has a lower risk of malfunction.
Distortion Amps
That natural-organic distortion can only be achieved using tube amplifiers, which have been the preferred medium for this purpose for millennia. Contrary to certain stompbox-generated metallic tones, tube amp distortions are warm, round, and easy to harness.
For example, the EL34 output (or power) tube, commonly used in earlier models of Marshall amplifiers, may generate a rounded distortion that won't begin to go in sound deep into the crunchy distortion if you so will.
6V6 tubes, which were popular in American amplifiers produced during the '50s and 60s, have a lower output and, as a result, may generate distortion at lower volume levels. They are also a go-to for that candy metallic distortion feel.
My Rusty Ol' Girl?
Natural distortion may also be achieved by using an older amplifier.
Older amplifiers' power management isn't as excellent as in newer amps because of the way they were built and, in particular, because of the technology. For some reason, even in the digital era, these archaic and antiquated designs are still being produced, and you can still purchase these vintage devils. Oh, the distortion on these babies—straight from hell's kitchen.
Invest in a Channel Switcher
A channel switcher is a must-have once you own an amplifier; however, many come with one, so make sure you read the tiny print that I never read before buying (Please read. Just read it).
Your clean or filthy signal may be accessed using these switchers, which switch (their job, right?) between amplifier channels. Your distortion pedal is replaced, but you're actually in charge of your amplifier with this one.
Softwares Are a Go-To Option
Guitarists rely heavily on overdrive, distortions, and saturation as their primary guitar effects. While there are subtle differences between them, the bulkier vibe is one that lead, and rock guitarists tend to like.
If you're looking for grittier tones, go no further than software plugins like SoundToys' Decapitator, which has a wide range of distortions. If you've ever wanted to play with guitar sound effects in a studio, you'll like the high and low-pass filters that come with this guitar effect processor.
Also, when it comes to sound muddiness, Native Instruments has a dirt kind of effect that does exactly what it promises; yes, it adds lots of filth to your shreds.
Conclusion
I know some of you are suckers for great pedals, and it pains you that I have to scrap them from this piece.
But note, this is not a rundown on pedals, as you might have read through, but this piece provides a well-meaning alternative to all guitarists who love to shred ear-bleeding distortive sounds and want to make do with what they have to achieve that.
The amp is my favorite of the solutions to the question we picked in this piece. Not everyone has a guitar pedal, but every electric guitarist uses an amplifier, which is just enough to get you the desired effect.
Bleed those ears, brethren, shred that neck like office paperwork.