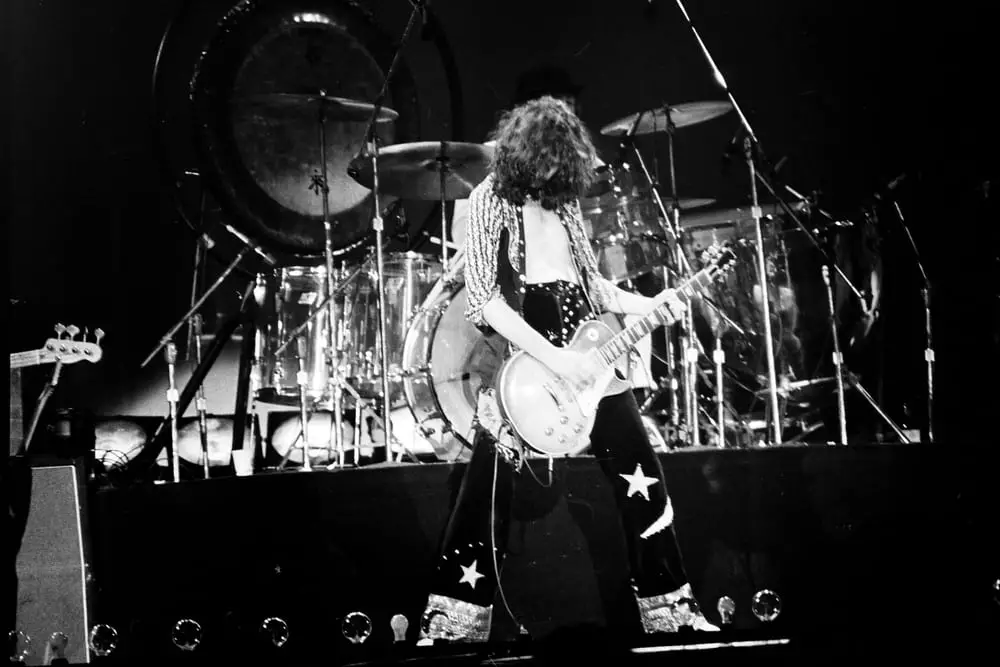 When you think of the greatest guitarists of all time, who comes to mind? Jimi Hendrix? Eric Clapton? Jimmy Page? If you said the latter, then you're in for a treat. But the question remains, what guitar did Jimmy Page play?
During most of his career as Led Zeppelin guitarist, Jimmy Page's main stage guitar has been his iconic 1959 Gibson Les Paul Standard. However, Page has also played other guitars such as 1963 Gibson EDS-1275, Fender Telecaster, Martin D-28, Gibson J-200, and Danelectro 3021.
In today's reading, we'll look at the different guitars that Jimmy Page played throughout his career and some of his most iconic guitar moments.
What Type of Guitar Did Jimmy Page Play in Led Zeppelin?
Page's first guitar was an electric guitar with three pickups named Futurama Grazioso. He later bought a 1959 Gibson Les Paul Standard from Joe Walsh for $500 and used it to record Zeppelin II.
Page continued to use the Les Paul Standard as his main guitar throughout his years with Zeppelin, nicknaming it "Number 1" or his "Holy Grail" guitar. Since then, Les Paul Standard has become famous as the "Holy Grail" guitar. This six-string guitar has been with him from the 1970s to the present day.
The legendary guitarist once said about his Les Paul, "It's my mistress and wife…except it doesn't ask for alimony."
Joe Walsh talked about the guitar in the following words.
"I laid it on him and said, 'Try this out'. He really liked it, so I gave him a good deal, about $1,200. I had to hand-carry it; plus, I flew there and everything. So whatever my expenses were, that's what I charged him… I just thought he should have a Les Paul, for godsakes!"
Page's original guitar, which he affectionately called "Number 1", was a 1959 Gibson Les Paul Standard. However, over the years, he has swapped out the original machine heads for Grovers to improve tuning stability.
More recently, he has also added a push-pull knob to the bridge humbucker, which gives him an out-of-phase sound similar to that of another great guitar legend, Peter Green.
So next time you listen to Led Zeppelin, see if you can spot the difference in Page's guitar playing!
What Other Guitars Did Jimmy Page Play During His Career?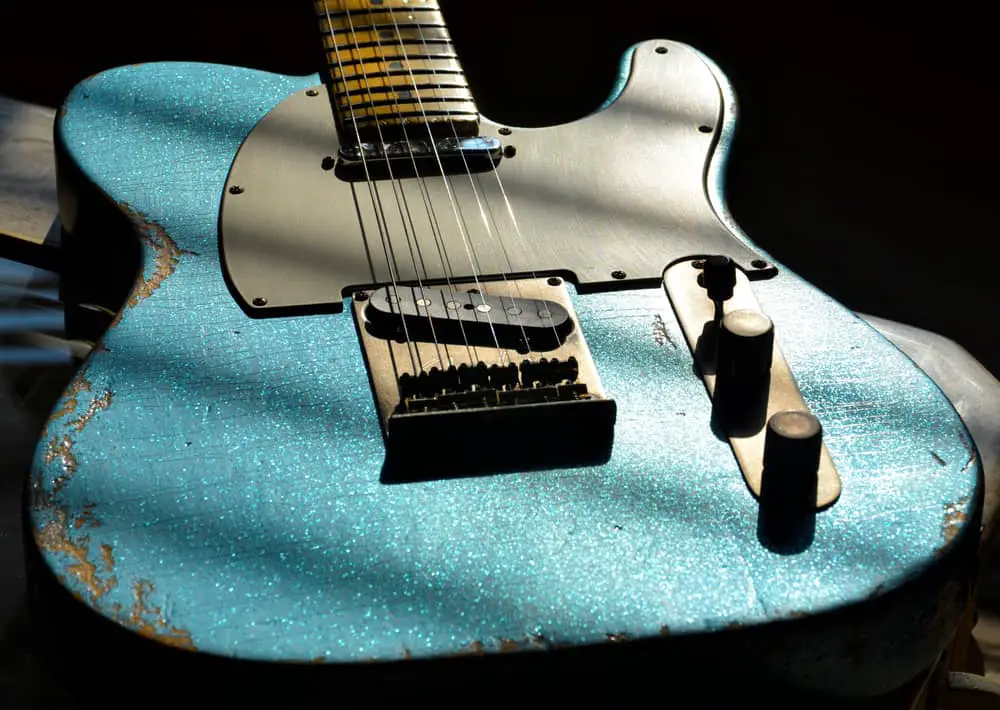 Following is the list of guitars Jimmy Page played throughout his career besides his "Number 1" guitar.
Fender Telecaster
Fender Stratocaster
Martin D-28
Gibson J-200
Danelectro 3021
Famous Double Neck 1963 Gibson EDS-1275
Futurama Grazioso
Hofner President
Let's talk about the two most important ones.
1959 Fender Telecaster
The Telecaster was first introduced in 1950 and quickly became popular among country and western guitarists. However, it wasn't until the late 1960s that Telecaster started to gain popularity in the rock world.
One of the first Telecasters that Jimmy Page owned was a 1959 model that he bought from Jeff Beck. This particular guitar was used on Led Zeppelin's debut album and can be heard on songs like "Good Times Bad Times" and "Communication Breakdown".
Double Neck 1963 Gibson EDS-1275
The Gibson EDS-1275 is a double-neck guitar. It was originally designed for jazz and country musicians who wanted to play 6-string and 12-string guitars in one convenient package. Jimmy Page first got his hands on a 1963 Gibson EDS-1275 in 1971 and used it on Led Zeppelin's classic song "Stairway to Heaven".
What Are Some of the Most Iconic Guitar Moments of Jimmy Page?
Page began his career as a session musician in London, playing on numerous hit singles in the 1960s. He first came to prominence as a member of The Yardbirds, rock pioneers who were one of the first bands to experiment with feedback and distortion.
During this period, Page developed his signature guitar style, which would come to define Led Zeppelin's sound.
After The Yardbirds disbanded, Page formed Led Zeppelin with fellow musicians John Bonham and Robert Plant. From the start, Led Zeppelin was known for their masterful musicianship and innovative approach to songwriting.
One of their iconic songs, "Stairway to Heaven," features some of Page's most expressive and emotive guitar playing.
Another iconic guitar moment of Jimmy Page was when he played the riff on "Whole Lotta Love." That riff is one of rock history's most important and influential riffs.
Jimmy Page has also been a prolific producer and collaborator, working with everyone from David Bowie to Foo Fighters. He was inducted into the Rock and Roll Hall of Fame in 1995 and ranked number three on Rolling Stone's list of the greatest guitarists of all time.
Wrapping It Up
Though he has accomplished so much in his career, Jimmy Page remains one of the business's most humble and down-to-earth musicians. He is a true legend, and his impact on the world of rock guitar is immeasurable.