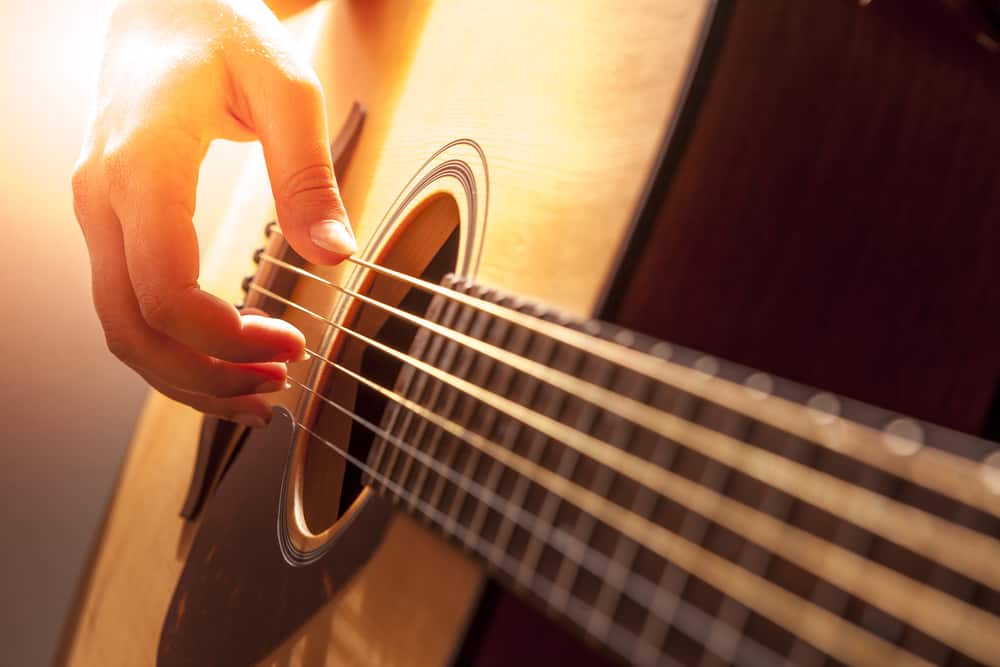 It's no secret that guitars can be expensive. Even if you're on a tight budget, you don't want to sacrifice quality when finding your first guitar. You want something that will sound good and last you a while as you learn the ropes. You also want to get an experiment before you spend the big bucks.
There are plenty of brands out there that offer beginner-friendly instruments at reasonable prices. One of these brands is Donner. But where are Donner guitars made?
Although they have some USA warehouses, Donner Guitars is a China-based musical company that started manufacturing electric and acoustic guitars in 2012. They provide a great match between price and quality as most of their guitars range from $100 to $200.
This article will explore everything you need to know about Donner guitars. We'll look at the company's history, electric and acoustic models, and whether or not they're a good choice for beginners.
A Brief History of Donner Guitars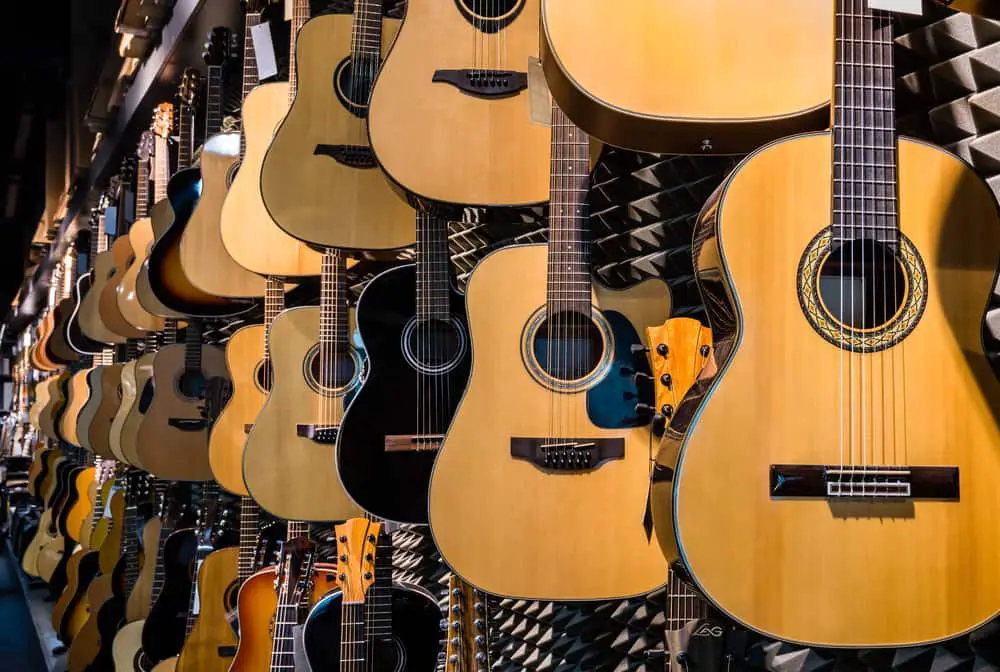 Donner Guitars was started in 2012 by a group of music enthusiasts in China. They set out to create a company that would provide quality instruments at an affordable price. That means you will get a decent quality guitar at around $100 to $200 only.
The company quickly gained a reputation for providing cost-effective guitars of reasonably average quality. In recent years, they have expanded their range to include various models, including acoustics and electro-acoustics. 
They started their journey with guitar pedals; Donner's exclusive mini guitar effect pedals can make your sound more unique, exciting, and fantastic. Today, they continue to produce a wide range of guitars and pedals that are enjoyed by musicians all over the world.
Whether you're looking for a cost-effective guitar or just want to add some new effects to your arsenal, Donner Guitars is definitely worth checking out.
Donner's Electric and Acoustic Guitars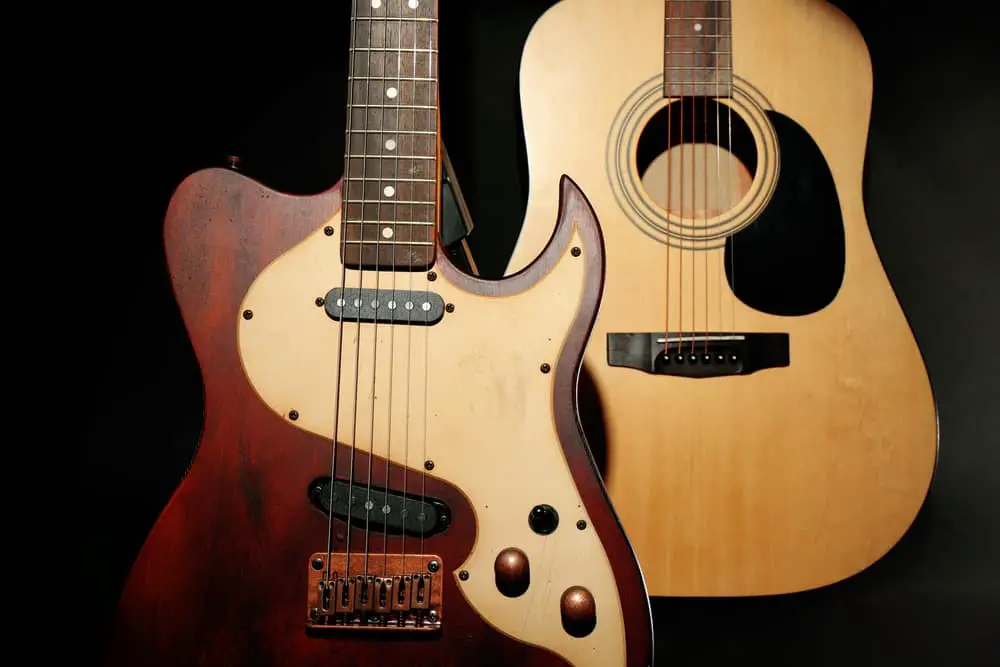 As we mentioned, Donner Guitars offer a wide range of different models to choose from. This includes both electric and acoustic guitars.
Electric Model Construction
Electric guitars are surprisingly well-constructed, with straight necks and appealing headstocks.
The tuning machines may not be top-of-the-line, but they get the job done.
The frets fit nicely without any protrusions or sharp edges.
The fingerboards are made from tight-grained Peltogyne or perilla wood, and the bodies are constructed from African Basswood or solid poplar.
List of Electric Guitar Models
DST Series
DLP Series
DTC Series
DJC Series
DPB Series
Acoustic Model Construction
The Acoustics come with strap locks already attached and black tuning machines that upgrade the look.
C-necks and matte finishes give these guitars an edge.
The fretboards use the same purple heart as the electric versions but have thin, sharper edges that require filing.
Most saddles and nuts are manufactured from plastic, but occasionally you'll find some made from bones.
List of Acoustic Guitar Models
DAG Series
DAE Series
DAD Series
DAJ Series
No matter what style of guitar you're looking for, Donner has an option that will suit your needs.
Are Donner Guitars Good for Beginners?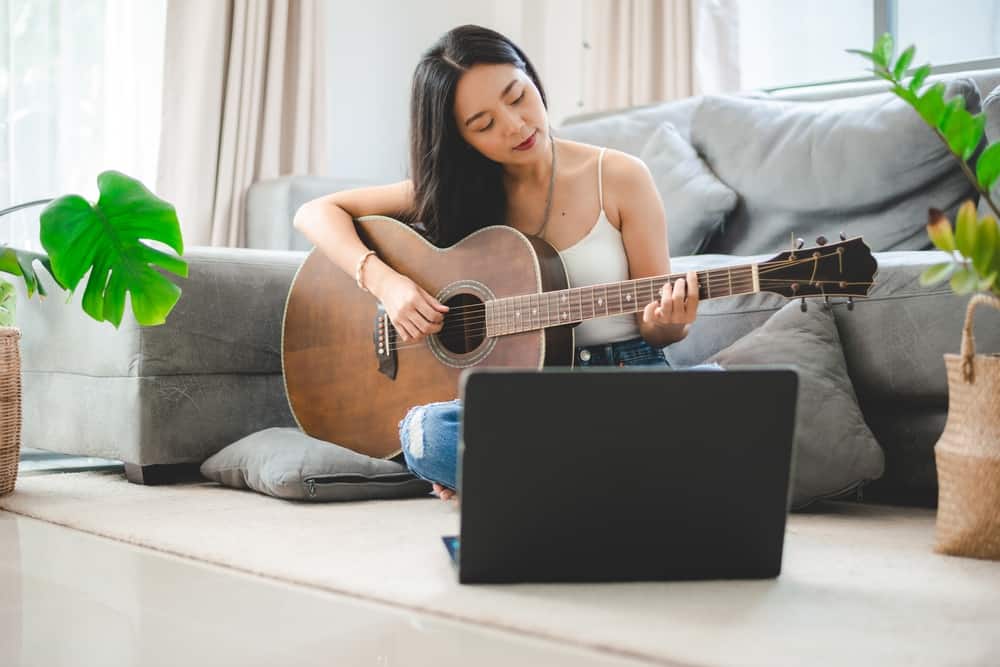 Guitars are a hugely popular instrument, and with good reason. They're versatile, portable, and relatively easy to learn. But when it comes to choosing a guitar, there are seemingly endless options available, which can make the process seem daunting.
One brand that's often recommended for beginners is Donner Guitars. Their entry-level instruments are affordable, but they also play just as easily as any other guitar. In fact, high-end guitars can be significantly more expensive and challenging to play.
Another selling point of Donner Guitars is that they don't buzz or rattle like some cheaper brands. They also resonate beautifully, which means they'll fill a room even when played unplugged. Last but not least, even their highest-priced guitars are below the price tag of $200.
So if you're looking for an affordable and playable guitar, Donner should be your first choice.
Takeaway
Donner has become a popular guitar brand due to its affordability and quality. Their guitars are perfect for beginner musicians, and their pedals add a unique sound to any performance. If you're looking for an affordable and great-quality guitar, be sure to check out the Donner line-up.