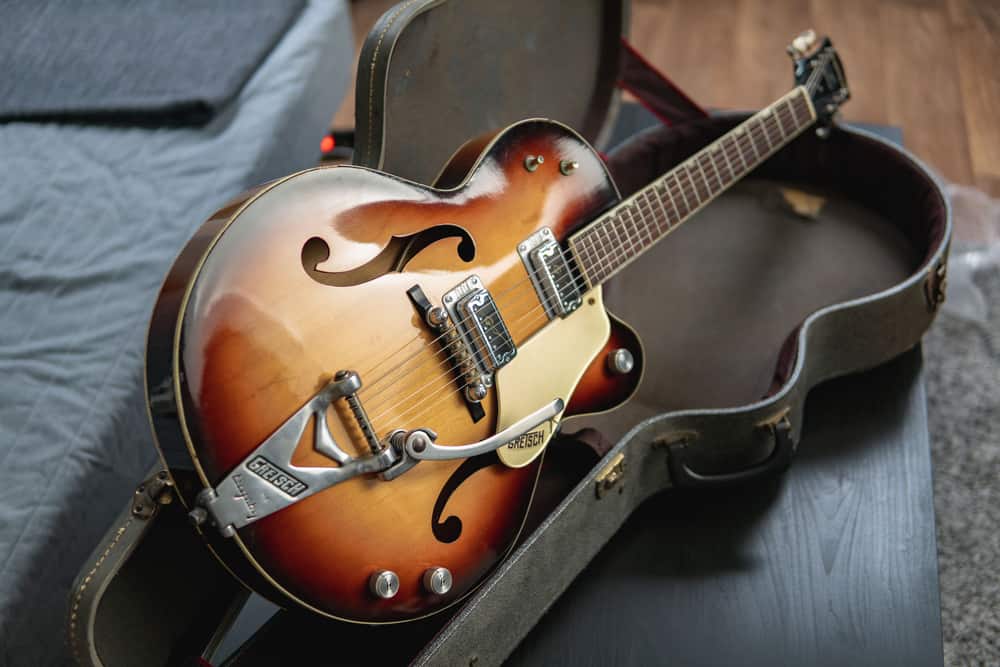 Although not as prominent as Fenders or Gibsons, the Gretsch brand is known for quality guitars. Gretsch is an American company that makes guitars, ukuleles, tambourines, basses, and other musical instruments. Gretsch became popular in the 1910s as one of America's leading manufacturers of musical instruments. In the 50s and 60s, Gretsch was also one of the most expensive guitar brands.
The company became so popular that it expanded to other countries. So where exactly are Gretsch guitars made?
Gretsch guitars are manufactured in the US, China, Japan, Korea, and Indonesia. The top-quality Gretsch guitars are usually US or Japan-made. At the same time, the inexpensive Gretsches are made in China, Korea, or Indonesia.
Let's look at the history of Gretsch guitars and every other thing you need to know about the company.
The History of Gretsch Guitars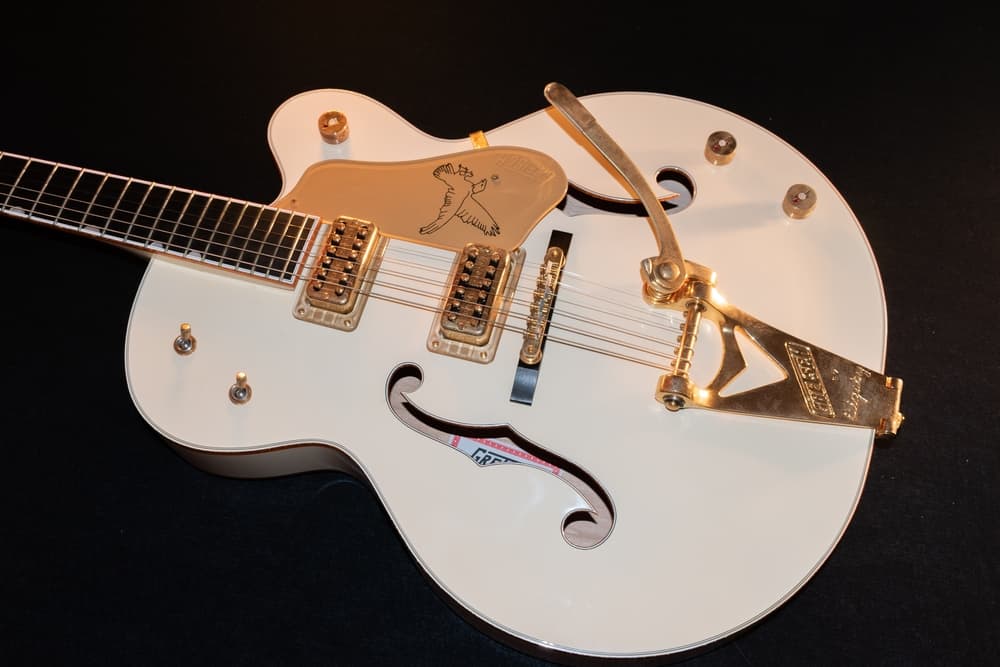 The Gretsch company dates back to the early twentieth century. Friedrich Gretsch, a German immigrant, started handcrafting drums, tambourines, and banjos.
After he passed away, his 15-year-old son Fred Gretsch took over the company and expanded to producing guitars. Gretsch was the first company to do custom guitar color finishes. With guitarist Chet Atkins, they also made the first electric guitars with humbucker pickups.
In the 1960s, George Harrison, a member of the Beatles, played a Gretsch guitar. This made the company even more popular. And in 2002, Gretsch and Fender reached an agreement for Fender to take over Gretsch's manufacturing, marketing, and distribution. 
Although Fender now handles most of the company's operations, Gretsch still maintains ownership of the company.
The Gretsch company has been passed down many generations ever since.
Characteristics of Gretsch Guitars
Like most popular guitar brands, Gretsch guitars have a characteristic tone and look. They are known to sound open and bright. They produce a rich, vibrant tone that has made them popular among jazz and country guitarists.
Gretsch guitars also have the signature double-cutaway and Jet body shapes, which are reminiscent of the 40s and 50s.
Where Are Gretsch Electromatic Guitars Made?
Gretsch introduced its first electric guitar in 1939, and they called it Electromatic. Gretsch Electromatic guitars are manufactured by World Instrument Music Corporation located in Korea. Their Solid-body Electromatic models are produced in China.
Gretsch Custom Shop Guitars
Gretsch custom guitars are made in the Fender factory in California. The Gretsch custom shop was first introduced in 2004, and it has produced many one-of-a-kind instruments. The custom shop specializes in making vintage recreations, tributes, limited editions, and custom one-offs.
The guitars are handcrafted by skilled luthiers, and they are made with the highest quality materials. That's why they're the most expensive Gretsch guitars.
Additionally, many of the luthiers in the custom shop are known for making limited edition guitars.
Which Musicians Use Gretsch Guitars?
Apart from the Beatles' George Harrison, famous artists like John Lenon, Brian Jones, Stephen Stills, Michael Nesmith, Neil Young, and Pete Townshend played with Gretsch guitars.
Are Gretsch Guitars Good for Beginners?
Although Gretsch is not the typical beginner guitar brand, it is an excellent blend of great tone, playability, and quality control. Although the price is high, you'll undoubtedly get what you pay for.
Takeaway
Gretsch has a reputation for manufacturing high-quality guitars regardless of where the guitars are made. And if you want a custom-made guitar, Gretsch custom shops make some of the best guitars out there. So whether you're a beginner looking to purchase your first guitar, or a guitarist who wants to change guitars, try Gretsch Guitars and see how fast you'll fall in love with the sound.
Frequently Asked Questions
What is the most famous Gretsch guitar?
Legendary Gretsch guitar models like the White Falcon, Country Gentleman, Tennessee Rose, and the Duo Jet have made history because of their appeal and sound. Many famous artists used these guitars, so they've stood out among other Gretsch models.
Why should I buy a Gretsch Guitar?
Over the years, Gretsch guitars haven't lost touch with their roots. They're still vintage with a classic sound and curvy body. Gretsch gives you great value for your money; that's why people trust the brand.