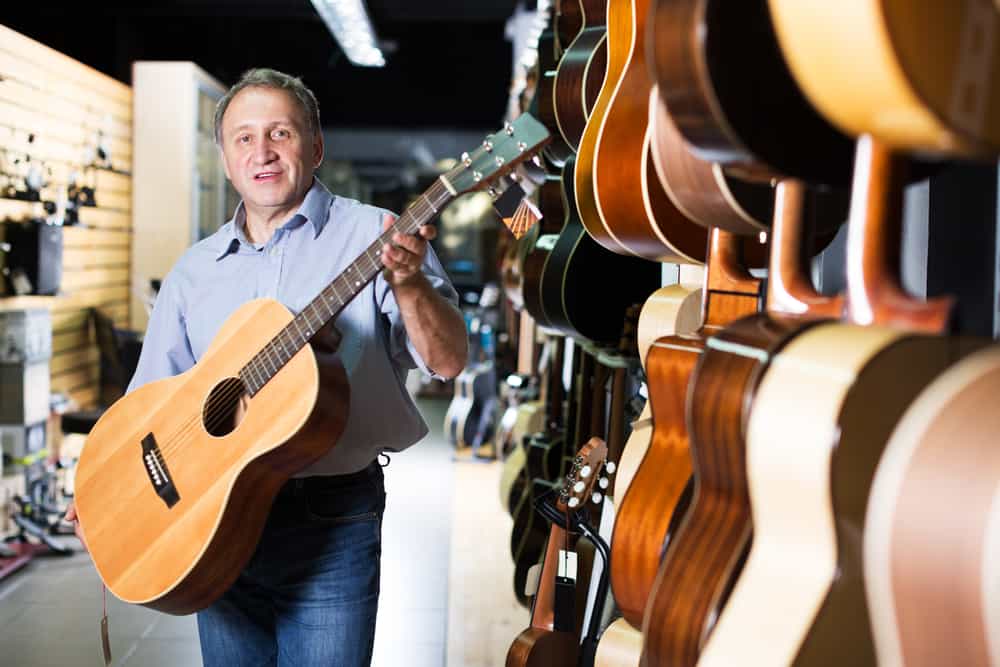 If you're an avid player of acoustic guitars, then you must know about the Zager Guitars.
Zager Guitars is giving tough competition to well-known brands in the guitar industry. The reason is that their quality and craftsmanship are at par with any of the leading guitar brands, yet they are reasonably priced.
Ever wondered where Zager Guitars are made?
Designed by master guitar builder Denny Zager, Zager Guitars are exquisitely made in Lincoln, Nebraska – right in the heart of America. The company also donates a vast number of guitars to children in public schools across the US. These "Easy Play" models are made in Indonesia.
Let's take a closer look at the manufacturing of Zager Guitars and what makes them so unique.
What Are Zager Guitars?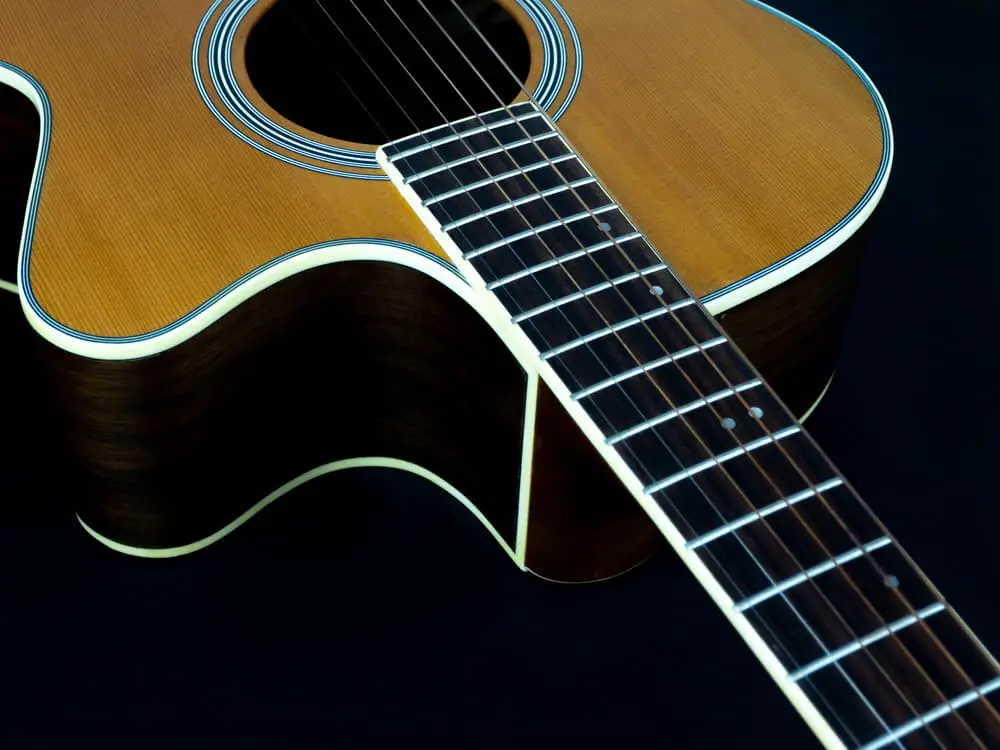 If you're looking for a smooth, light, easy-to-play guitar, you might want to try Zager Guitars. Zager Guitars are handmade and are so good that they rival top manufacturing brands like Fender, Gibson, and Yamaha.
What's more, they're relatively cheaper than most top-brand guitars.
How Did Zager Guitars Start?
There's an exciting story about Zager Guitars, and it all starts with the founder Denny Zager Sr.
Denny Zager Sr. was a famous musician who actively went on tours with his band Zager & Evans.
After a fulfilling career as a touring musician, Denny Zager Sr. settled into being a masterful guitar teacher. He had his method of teaching the guitar with ease.
Thanks to his wealth of experience and knowledge, Denny Zager Sr. saw issues with most guitars, making them hard to play.
As a result, he began adjusting the guitars he played and those of his students to make them easy to play. That's when he got the idea of Zager Guitars.
Denny Zager Sr. made his guitar designs and spent time manufacturing them by hand. Ultimately, his idea of creating easy-to-play guitars served as the foundation of Zager Guitars.
Zager Guitars is widely celebrated for its easy-to-use designs, clear-sounding, and affordability.
Where Are Zager Guitars Made?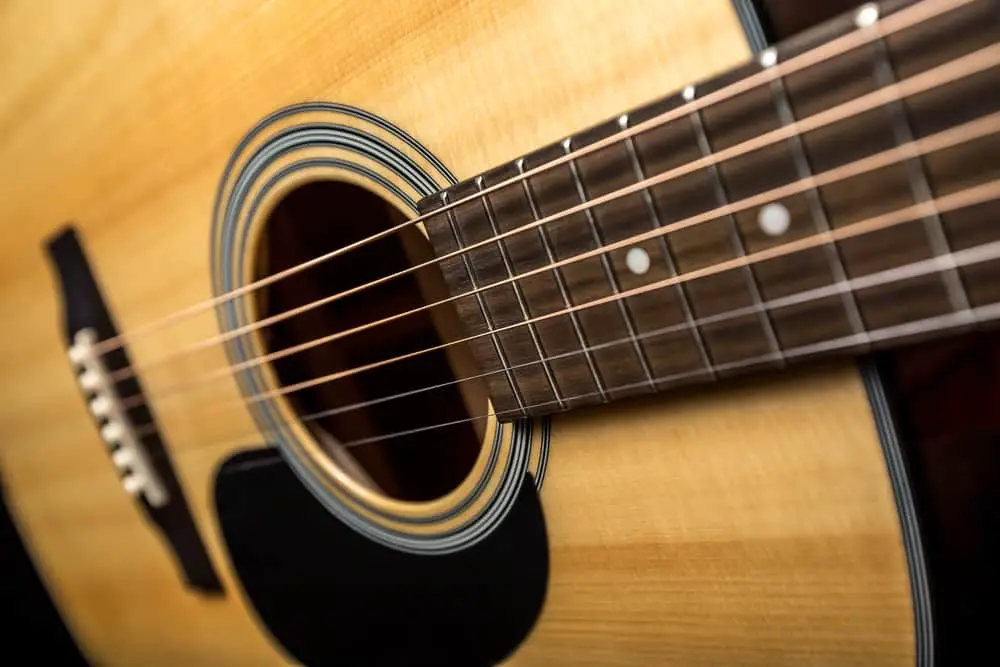 Zager Guitars was founded by Denny Zager Sr. in Lincoln, Nebraska, United States. The brand has been running since 1969.
If you see "Zager" written on the headstock, then it is made in the USA.
Guitars saying "Easy Play" on their headstock are exclusively made in Indonesia.
The "Easy-Play" models are specially designed for high school children, and you can even shop these high-quality guitars at an exceptionally low price of $169 from Walmart.
Models of Zager EZ-Play Custom Guitars
Following are the 4 models of the Zager EZ-Play Series, which are handmade in the USA.
ZAD 20 Series (Bright and focused)
ZAD 50 Series (Natural and earthy)
ZAD 80 Series (Warm, mellow, and sweet)
ZAD 900 Series (Deep, rich and powerful) 
All of these models have something unique to offer. You can get any of these models depending on your preference and playing style.
If you're looking for an acoustic guitar that is truly easy to play, we recommend checking out the Zager EZ-Play Series. These guitars really do feel like they were designed specifically for your hands.
Zager Guitars offer an unmatched quality instrument at a low price because there is no 3rd party or middleman involved. You buy the guitar directly from their factory in Nebraska.
From their website, you can get a detailed idea about their features and see why one of them should be your next guitar!
Zager also offers a lifetime warranty on all of their guitars, which is pretty incredible. If you have any problems with your guitar, they will replace it or fix it for free – no questions asked.
Why Are Pro Players Choosing Zager Guitars?
You might be thinking if a pro guitarist has decided to play a Zager guitar, there must be something good about it.
To understand what makes these guitars so special and easy to play, let's look at some of their best features:
The custom neck design: gives a natural feel to your hands by putting more comfort. Players say it feels "natural" like an extension of your body.
Lower string pressure: improves speed and accuracy by reducing buzz. It also provides more bass and power.
Lower string height: allows you to get into those low notes easily and play aggressively. You can also dial in string height specifically for your style of play.
Custom string spacing: helps you avoid "string crossing" when forming chords. This is a big help for beginners who are still getting used to the fretboard.
Special fret design and bracing system: reduce your overall finger fatigue and produce a more powerful and richer sound.
Perfect quality control: ensures that each guitar is built to the highest standards. You can be confident that each guitar is finished personally by the living legend, Mr. Zager.
Denny Zager's Mission Is To Donate $1 Million in Guitars to Children
Denny Zager, best known for his one-hit wonder "In the Year 2525", has always been a giving person.
After finding his first guitar in a trash can, he taught himself how to play and eventually became one of the most well-known guitarists in the world.
Now he wants to give back.
So Zager has announced that he will be donating $1 million in brand new Zager guitars to children who are committed to finishing their education.
This generous donation will encourage those struggling the most and give them the tools they need to succeed.
With this program, Denny Zager is helping kids all over America achieve their dreams. In December 2020, Lincoln Public Schools (LPS) received a historical donation of 700 guitars for their children.
John Mall High School in Walsenburg also received a large number of guitars as part of Denny's program.
Let's listen to the thank you note of their students in the following video, with one of their students singing the song originally written by her.
Wrapping it Up
Zager Guitars are not only easy to play, but they are also built to last. They are some of the best acoustic guitars on the market.
With a lifetime warranty and a commitment to quality, you can be sure that this guitar will be an investment you will enjoy for years to come.
And, with Denny Zager's commitment to donating guitars to children, you can also be sure that you are supporting a good cause when you purchase a Zager guitar.
We applaud his efforts and look forward to seeing even more success in the future!
Frequently Asked Questions
Are Zager Guitars making a left-handed model?
Yes, of course. They make a left-handed model named Lefty Vault.
Do Zager Guitars build custom models?
No. All of their guitars are built in-house by the Zager team. They are pretty confident to have the perfect guitar for you, no matter what your style or budget is.