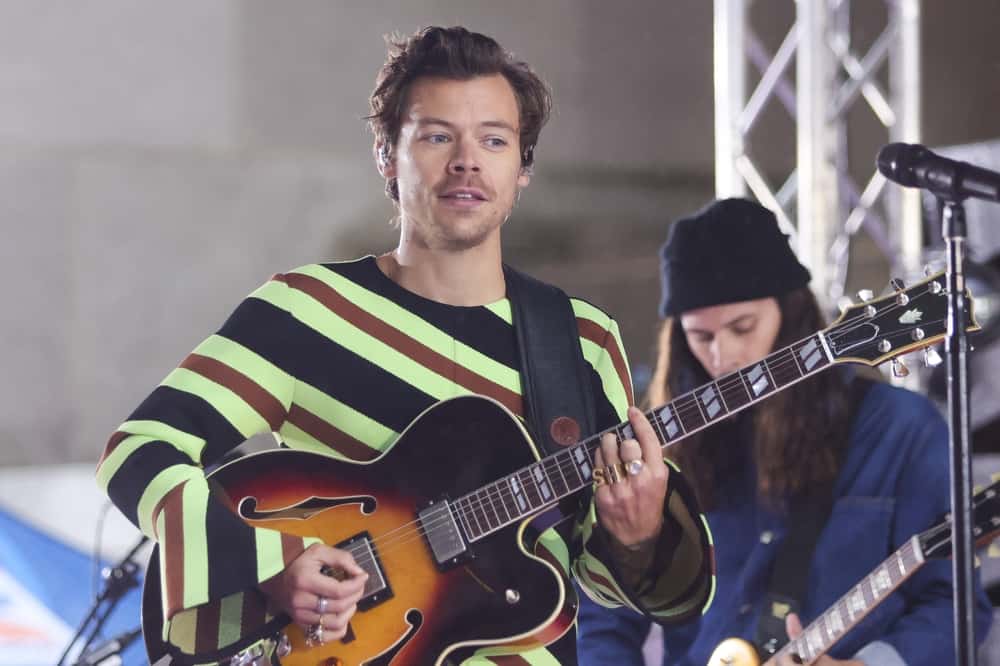 From being in the famous boy-band One Direction to his screen debut in the movie Dunkirk, Harry Styles has only increased in popularity over the years. He's a British songwriter and pop singer who has released some highly successful albums.
If you watch Harry Styles's stage performances often, you must have seen him with guitars. It's his favorite instrument, and he has played many guitars throughout his career.
So what guitar does Harry Styles play?
Harry is fond of playing the Gibson ES-350T. Although on several occasions, he uses a Fender Telecaster and Martin D-28.
Continue reading for more details on Harry Styles's career and guitar-playing history.
Brief History of Harry Styles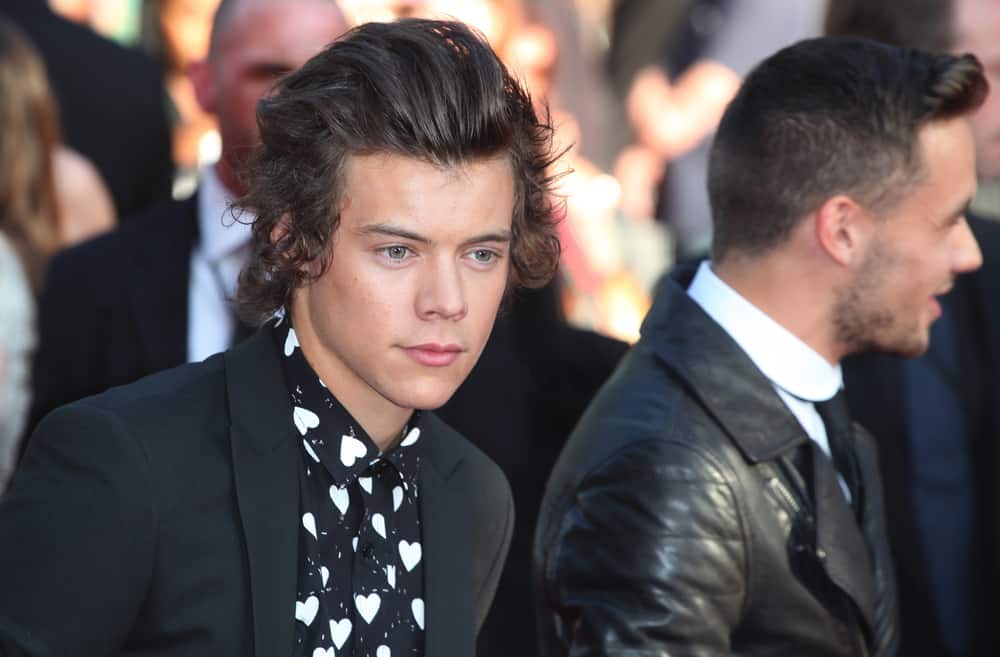 After taking a break from One Direction to run his solo career, Harry's songs have been nothing short of exceptional. He's worked so hard to add his personality to his music, making him stand out in the music industry.
Although nowadays, it's completely normal to see Harry with a guitar, he didn't learn to play it long ago. On Twitter, he revealed that he tried learning the instrument at a much younger age but gave up.
However, when he started in One Direction, his talented bandmates gave him some lessons; Harry can now play the acoustic and electric guitar with flair. He's not the best guitar player, but he's comfortable enough to play guitar in open performances.
His singing and guitar playing go very well together and has earned him the fanbase he has today.
Harry Styles's Guitars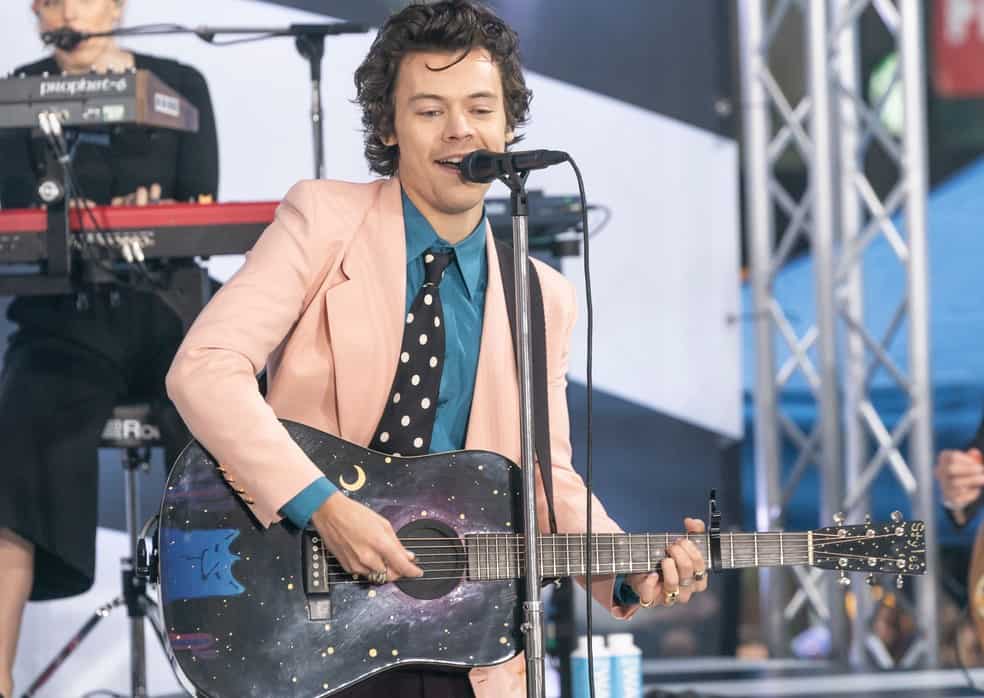 Here's a list of guitars Harry Styles has used and still uses to make the songs we jam to today.
1. Gibson ES-350T
This is Harry's go-to guitar, and he has used this creamy, hollow-bodied masterpiece in many events. The first time he was seen with this guitar was on Saturday Night Live, performing one of his hit songs, "Ever Since New York."
He also used the guitar throughout his 'Behind The Album' movie- a documentary of his musical journey while creating his highly anticipated debut album.
The original model of the 350T went on auction on the second-hand market. It belonged to a prominent French-Italian guitarist. The one Harry plays is a duplicate.
The T in the 350T means Thinline, so you can guess it has a thin body. It also comes with humbucker pickups. The body is made of rosewood, and it's a single-cutaway guitar with a gloss finish.
The wide neck of the Gibson ES-350T makes it easier for beginners to play chords. The guitar was targeted at guitarists with smaller hands or people who wanted to play bluesy solos or jazz. So, this guitar is a gem if you're into classic rock, jazz, or blues.
2. Fender Telecaster
Every guitarist wants to own a telecaster. It's one of the most popular guitars and is either the first or second electric guitar for many guitarists. It's versatile in that it can be used to play any kind of music.
George Harrison, Jeff Buckley, Jeff Beck, Freddie Mercury, Keith Richards, and many other famous guitarists played Telecaster.
Mitch Rowland, a composer, and bandmate of Harry, gifted him the Fender Telecaster. Harry decorated the guitar with stickers and has used it for many live shows ever since.
The guitar model came after the 51′ Telecaster. It has a bridge pickup and maple fretboard with 21 frets. Among Harry's guitars, the Telecaster is one of the cheapest, but he's fond of it probably because of the sentimental value.
3. Martin D-28
The Martin D-28 is so exclusive that only a limited number is produced yearly. Today, there are only about 400+ units of this model in the world. The guitar has a thicker neck profile and a clean sound. Harry has used this guitar in his live videos and TV shows, and he also used it to play his song "Two Ghosts."
4. Fender Malibu
There's a photograph of Harry sitting in a studio holding a black Fender Malibu. It's a small Fender acoustic guitar that sounds great.
5. Taylor GS Mini Acoustic
In a video of Harry playing guitar for a few seconds that circulated some time ago, he was seen using the Taylor GS Mini. It's one of the world's most popular acoustic guitars with a small body, compact feel, and bold tone.
Final Thoughts
The Gibson ES-350T remains the singer's most used guitar even though he has played a variety of guitars in his lifetime. The easiest Harry Styles song to play on the guitar is "Sweet Creature." So why don't you grab a guitar and jam like Harry Styles?