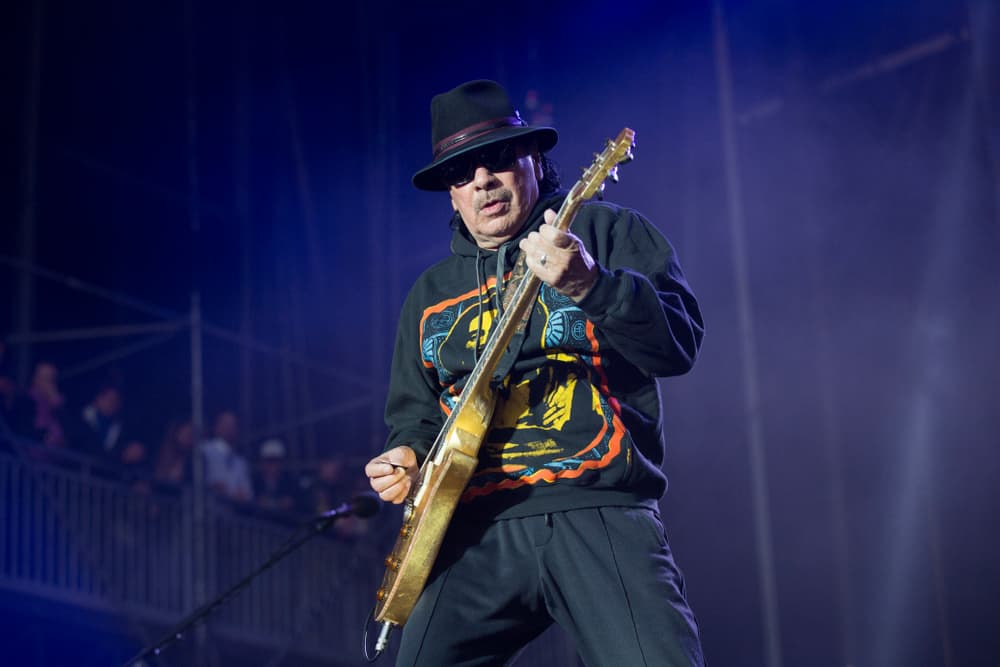 There are many things in this world that are not easy to figure out. "What guitar does Santana play?" is one of them.
Many people have asked this question over the years, but there is no one definitive answer to this question.
Carlos Santana is a very talented musician, famous for playing the guitar for many years. Most say he plays Gibson Les Paul, Fender Stratocaster, and Yamaha guitars. While he has played these guitars on some occasions, Santana's go-to guitar is actually a PRS Custom 24 electric guitar.
Read on to learn about Santana's favorite guitar, the PRS Custom 24, and some other guitars that Santana played before PRS Custom 24.
What Guitar Does Santana Play?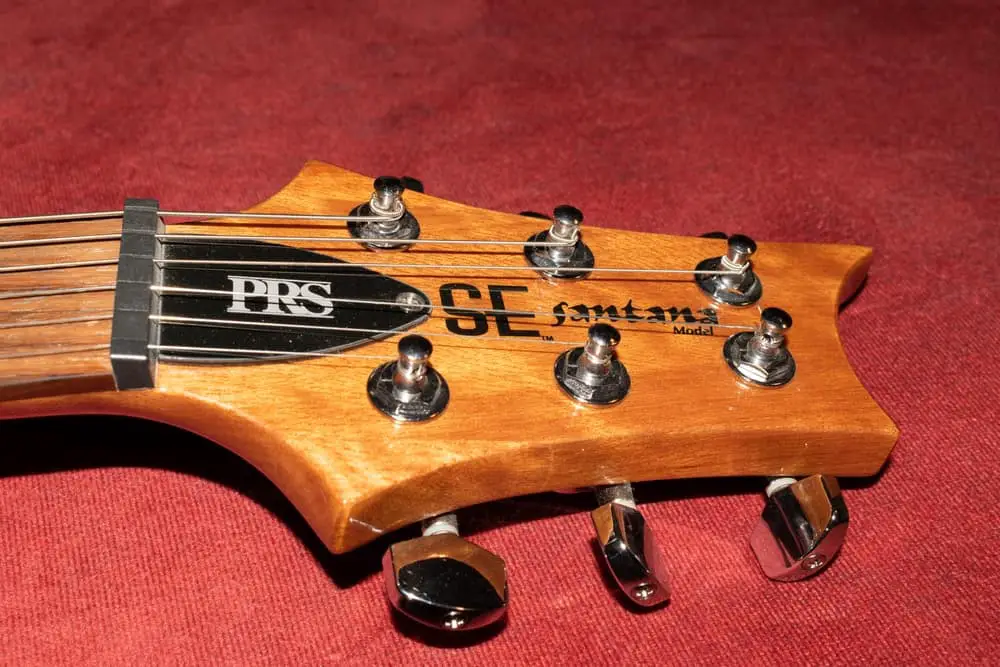 Music fans know that Carlos Santana is one of the world's most talented and respected guitarists. What many don't know is that his incredible sound is thanks in part to his partnership with Paul Reed Smith (PRS) Custom Guitars.
PRS has been making handcrafted guitars since 1985, and their instruments are played by some of the biggest names in music, including Santana, Mark Tremonti, Zach Myers, and Matt Heafy.
Santana first started playing PRS guitars in the early 1980s and later collaborated with the company on a signature model known as the PRS Mira.
The Carlos Santana signature model is based on the PRS Custom 24 and features a humbucker/single-coil/humbucker pickup configuration and a 24-fret neck. The custom pickups are designed to produce warm tones with plenty of sustain, making them ideal for Santana's distinctive sound.
The guitar has a mahogany body, neck, rosewood fingerboard, and gold hardware. The PRS Custom 24 is also available in a limited edition Santana Yellow Finish, which was developed especially for this guitar.
Why PRS Custom 24?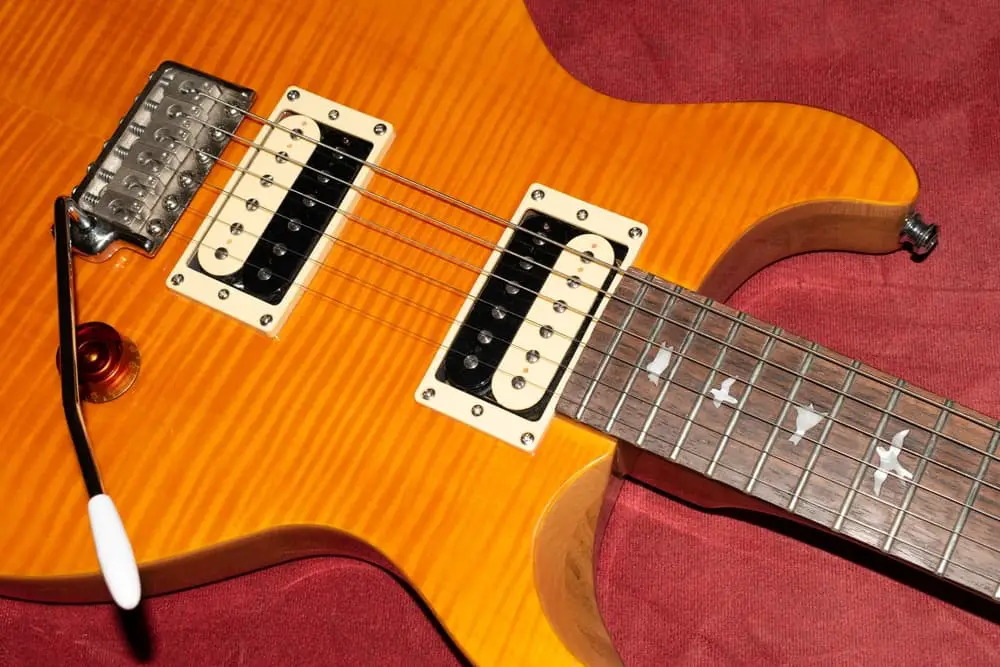 Carlos Santana is a highly respected musician known for his skill on the guitar. So, when it was announced that he would be playing a PRS Custom 24 guitar at an upcoming show, many people were curious about his choice of instrument. Why did Santana choose the PRS Custom 24?
Santana explained in an interview:
"I chose, in the beginning, Gibson; and then I went to Paul Reed, and I never looked back – because Paul makes his guitars, he can send them across the world, and when they arrive, they always arrive in tune, and you can play right out the box."
The first reason is that PRS makes some of the best guitars in the world. They are handcrafted and made with the highest quality materials, which means they sound and feel amazing.
The second reason is that the Custom 24 is Santana's signature model. This guitar was designed specifically for him and has all the features he needs to create his unique sound. It is lightweight and easy to play but still has the power and articulation that Santana needs to create his signature sound.
Lastly, PRS guitars are just plain cool. They look great on stage and have a certain "X-factor" that makes them stand out from the rest. Santana knows that when he steps on stage with his PRS Custom 24, he will look and sound his best.
What Other Guitars Did Santana Play Before PRS Custom 24?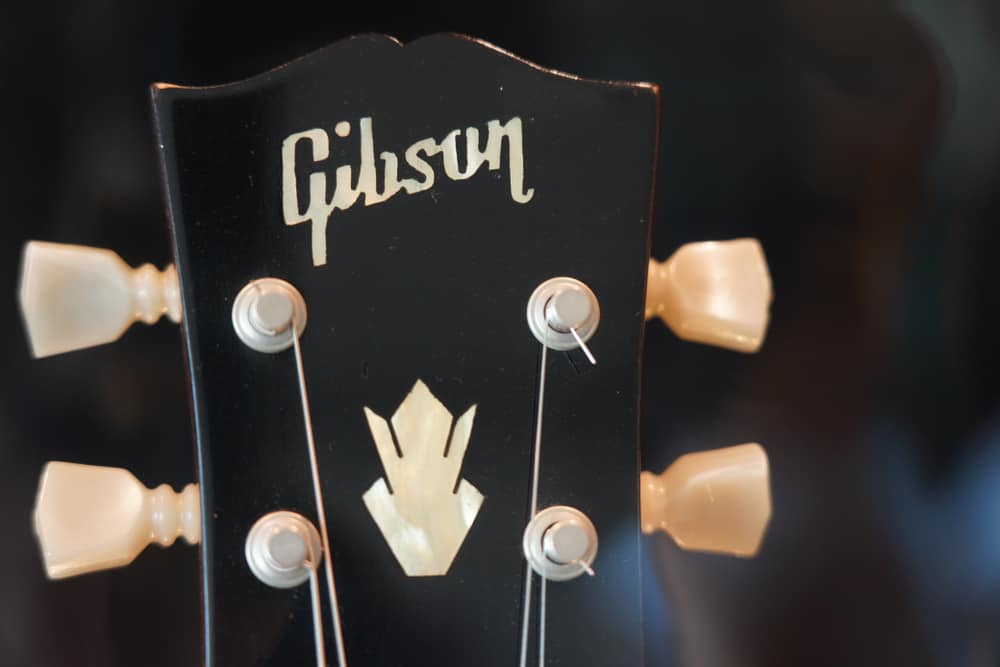 Gibson Les Paul, Fender Stratocaster, and Yamaha Guitars are among the most popular guitars in the world. They both have a rich history and offer a unique sound that has been used on some of the biggest hits ever recorded.
However, before Carlos Santana made PRS Custom 24 his go-to guitar, he played various other instruments. Santana relied heavily on Gibson Les Pauls in the early years. He even used two Les Pauls at once during his famous Woodstock performance in 1969.
After that, he began experimenting with other instruments, including Fender Stratocasters and Yamaha Guitars. When Santana recorded his groundbreaking album Supernatural in 1999, Santana had settled on PRS Custom 24 as his primary guitar.
This guitar would go on to help him create some of his most iconic tunes, cementing its place in rock history.
Conclusion
Santana's choice of PRS Custom 24 as his primary guitar is a testament to the quality and versatility of this instrument. The guitar has a beautiful tone that can be tweaked to suit any style, making it perfect for both beginners and experienced players.
Whether you're looking for your first electric guitar or are in the market for an upgrade, the PRS Custom 24 should be at the top of your list. Good luck!