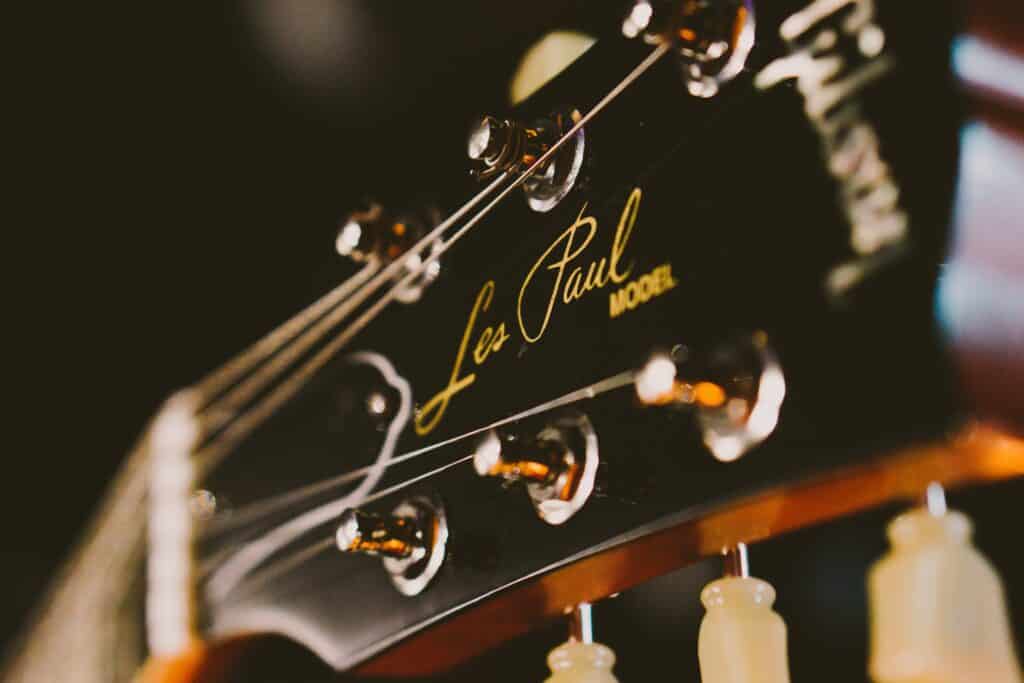 Slash is a British-American guitarist from England. His birth name is Saul Hudson, and he is unarguably one of the greatest guitar players the world has ever seen. Over the years, he has garnered several awards and recognitions, such as being named as one of The 10 Best Electric Guitar Players, The 100 Greatest Guitarists of All Time, and Guitar World's Top 50 Guitarists Of All Time.
Slash owns more than a hundred guitars from different brands. Gibson released some models specifically for Slash, which he plays from time to time. However, he prefers his AFD Les Paul, a replica of the one used in Guns N' Roses's debut album "Appetite For Destruction." Over the years, he has used different Les Paul guitars made by Gibson, and he uses some other brands on the side.
In this article, we will take you step-by-step through some of the guitars that Slash has used throughout his successful career.
Slash's Guitars Over the Years
Throughout his career, Slash is famous for his undying love for guitars. As such, he has owned lots of guitars, but some of the most popular ones are:
1. 97/80s Memphis Les Paul
This was Slash's first-ever guitar. He learned how to play the guitar with this before he joined his first band, Tidus Sloan, in 1981. Its estimated price was around $150,000, but he eventually sold it at an auction for $930,000. It is considered a vintage electric guitar and has a solid mahogany body. It was the first guitar sold by the Gibson Guitar Corporation in 1952, and various people have used it in multiple genres.
2. 1978/1979 B.C. Rich Mockingbird
The Mockingbird guitar is a vintage bass guitar designed by B.C. Rich. In 2010, it was ranked as the coolest guitar of all time in the Guitar world. He sold this guitar to a pawn shop because he was struggling with drug addiction at the time. Its current price is between $1,700 and $4,000 approximately.
3. Jackson Firebird Copy
The Jackson Firebird guitar has a sticker with the same design as the tattoo on Slash's right arm. Gibson manufactured the guitar in the early 1980s. It has a mahogany body, maple top, and set mahogany neck.
4. 1987 Gibson Les Paul
Slash used this guitar from the year 1987 to 1998. The electric guitar was featured in the video for "Sweet Child O' Mine" and the "Welcome To The Jungle" video. It is estimated to be between $1000 and $12,000 today. The guitar is a higher-end variation of the Gibson Les Paul guitar. It was made with a mahogany body and an inch thick maple cap. However, a different and more luxurious version was developed and nicknamed the Black Beauty.
5. 1966 Gibson EDS-1275
Slash used this guitar in 1989, and he still has it in his collection of guitars. Although he rarely plays this particular guitar, it remains one of the most famous guitars in his collection. It was said that he got the guitar shortly after the first album's success, and Gibson as a brand wanted to work with him. When the guitar was first introduced, it was called the coolest guitar in Rock. It is a double-neck guitar and one of the rarest in his collection.
6. Gibson Les Paul "The Hunter Burst"
This guitar was previously owned by Steve Hunter and was among the guitars that  Slash pawned during his drug crisis. The guitar was very different from other guitars made by Gibson during that period, and it is reported to be a historical piece.
7. 1987 Les Paul Standard
Slash got this guitar in 1992, but he never for once played it in the studio. It had a mahogany black finish and an Alnic II set-up, coupled with the yellow binding. It is priced between $2000 and $4000 and has been through different variations. He used the guitar on the main stage during his two-year tour.
8. 1970 Memphis Les Paul
This guitar was the one that Slash used when he played "Shreds and Blues Licks" for the first time. They are built with mahogany necks and back, and they were produced in the late 1970s and the 1980s. The guitars were imported from Japan and distributed in the United States and are presently priced between $2000 and $5000.
9. 1959 Gibson Les Paul Tobacco Sunburst/ Joe Perry
This particular one is among the few guitars that Gibson didn't modify. Slash used it in the 1990s, and it is one of his most cherished guitars. He played it on special occasions, and the guitar remained in his collection until the year 2000, when he had to give the guitar back to his friend Joe Perry on his birthday.
10. Guild Double Neck "Crossroads" Slash Custom
This guitar was made according to Slash's specific design due to his requirement to have a switch between acoustic guitar and electric sounds. It was created by the Luthiers and was used in the Civil war and Patient performance. This guitar is unique because it can switch between two modes.
11. 1965 Fender Stratocaster
Slash used this guitar in 1992, and it wasn't his typical guitar. It was created by Fender, one of the major competitors for the brand he was popularly known to use. In one of his interviews, Slash said that the guitar is one of the best, most versatile guitars there is.
Other guitars in his collection include Gibson Sheryl Crow, Taylor 616ce, Maton TE-1 (Tony Emmanuel series), 1940 Gibson J-35, and many others.
Summary
Slash has used different guitars over the years and is widely known as the master of his craft. He is a legend and considered a Rock Icon. Slash is one of the world's most recognized guitarists and has had one of the longest and most successful careers in Rock. Over the years, he has used several types of guitars. Many of which became trophies for item collectors and his fans.
Frequently Asked Questions
What is the most notable guitar Slash has owned?
Based on reports, it would be the Joe Perry's '59 Les Paul Tobacco sunburst.
What tuning does Slash use?
Most of the time, he uses the Eb standard tuning.