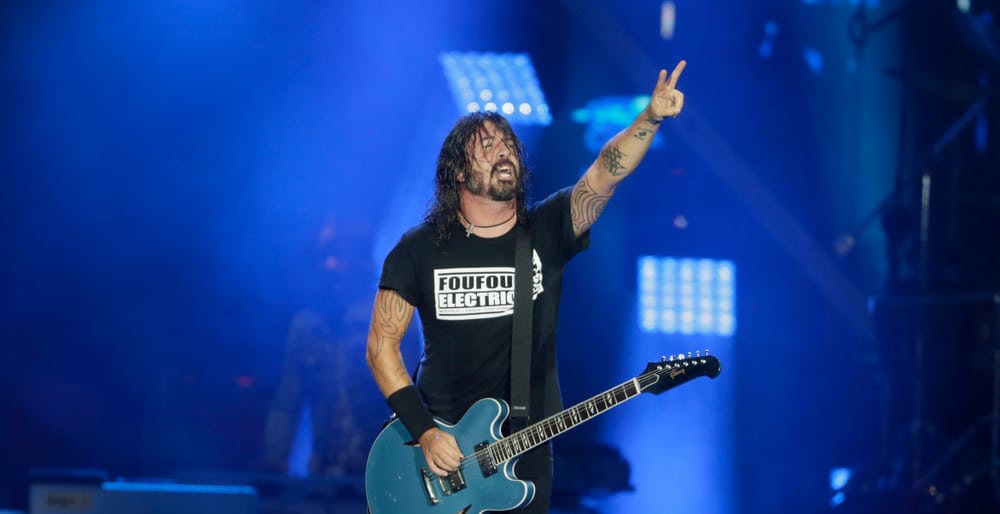 The guitar legend Dave Grohl has been an avid guitar player since he was twelve. Now that he's over fifty years old, there's no doubt he's played a lot of guitars.
This begs the question: what guitars has he played, and which one does he play?
There are up to five guitars that Dave Grohl plays a lot. But if you're looking for what he's known chiefly for, then you're looking at the 1967 Gibson Trini Lopez Standard ES-335.
He loves other significant guitars, the Gretsch G2622T, Gibson Explorer, and Gibson Les Paul. You'll find what's so special about them all in this article.
Who Is Dave Grohl?
If you're thinking about masters of the guitar, especially those from the '90s, there's no way you won't mention Dave Grohl. He's a living rock and roll legend.
David Eric Grohl is the founder of the award-winning Foo Fighters. Before founding Foo Fighters in 1994, Dave Grohl had a 4-year drumming career with the renowned band Nirvana from 1990 to 1994. From 1994 to date, Dave Grohl has been the lead vocalist and lead guitarist for Foo Fighters.
What Guitar Does Dave Grohl Play?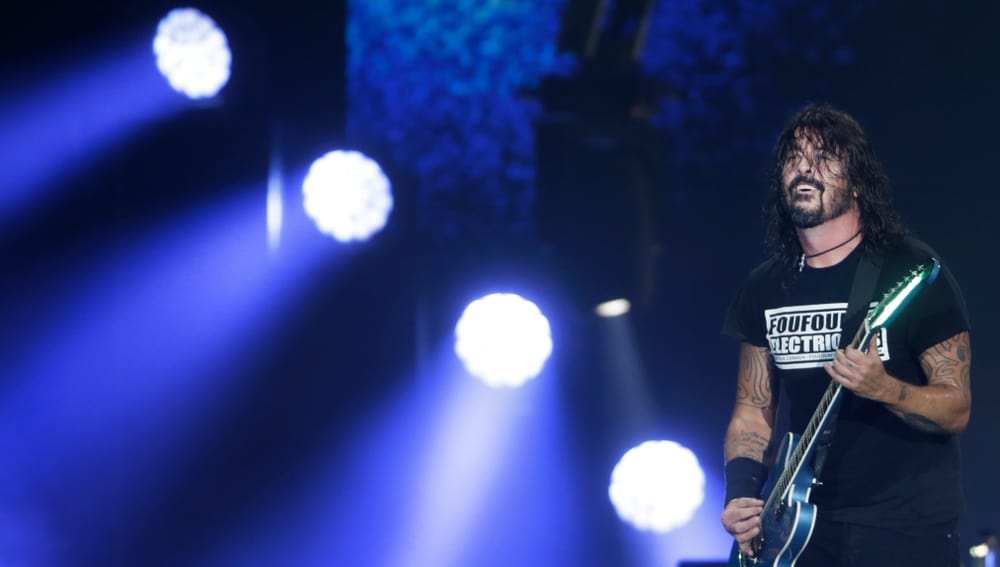 There's one guitar that stands out as the signature guitar of Dave Grohl. It can be described as the founding guitar of the Foo Fighters.
It's none other than the 1967 Gibson Trini Lopez Standard ES-335.
Gibson Trini Lopez Standard ES-335
In 1992, Dave Grohl was on tour with Nirvana in Bethesda, Maryland. While on tour, he branched the Southworth Guitars, and that was when he fell in love. Dave Grohl saw the polished cherry-colored 1967 Gibson Trini Lopez Standard ES-335 and immediately had a "love at first sight" experience.
Although he mistook the guitar for a different model – Gibson ES-335, he found out that it was a Gibson ES-335 custom design inspired by Trini Lopez.
The six-stringed guitar had a Firebird headstock, a semi-hollow body with diamond-slit F-holes, and custom PAF humbucker pickups.
Other Guitars That Dave Grohl Played
Dave Grohl has played and still plays a handful of exquisite guitars. Here are two other guitars Dave Grohl mainly plays.
Gibson Custom Shop DG-335
In 2007, Gibson partnered with Inspired By to create an iconic set of guitars for Dave Grohl. It was at a time when Dave Grohl had cemented his fame as a Rock'n'roll legend, and this was a perfect gift to complement his progress.
The Gibson Custom Shop DG-335 was designed in two sparkling colors; Pelham Blue and Shiny Black. The new guitars were slight upgrades from the iconic 1967 Gibson Trini Lopez Standard ES-335 and had almost similar features. The new features on the guitars were primarily the Tune-O-Matic stop tail bridge and two Burstbucker pickups with PAF hardware.
In 2014, Dave Grohl got a metallic gold-colored Gibson Custom Shop DG-335 to add to his collection.
1991 Gibson Les Paul Custom
Dave Grohl has been playing the Gibson Les Paul Custom guitar since 1995. He had two copies of the guitar, and they were his go-to guitars for live performances.
While he still favors his 1967 Gibson Trini Lopez Standard ES-335, he still plays these guitars to date.
Conclusion
Fans of Dave Grohl know that he's been playing guitars made by Gibson since the beginning of his career. It won't be odd to call him the icon of Gibson Guitars.
But if you're looking for the most iconic guitar he plays, you are looking for the 1967 Trini Lopez Standard ES-335. You should see him in action with it. It's like an extension of him.