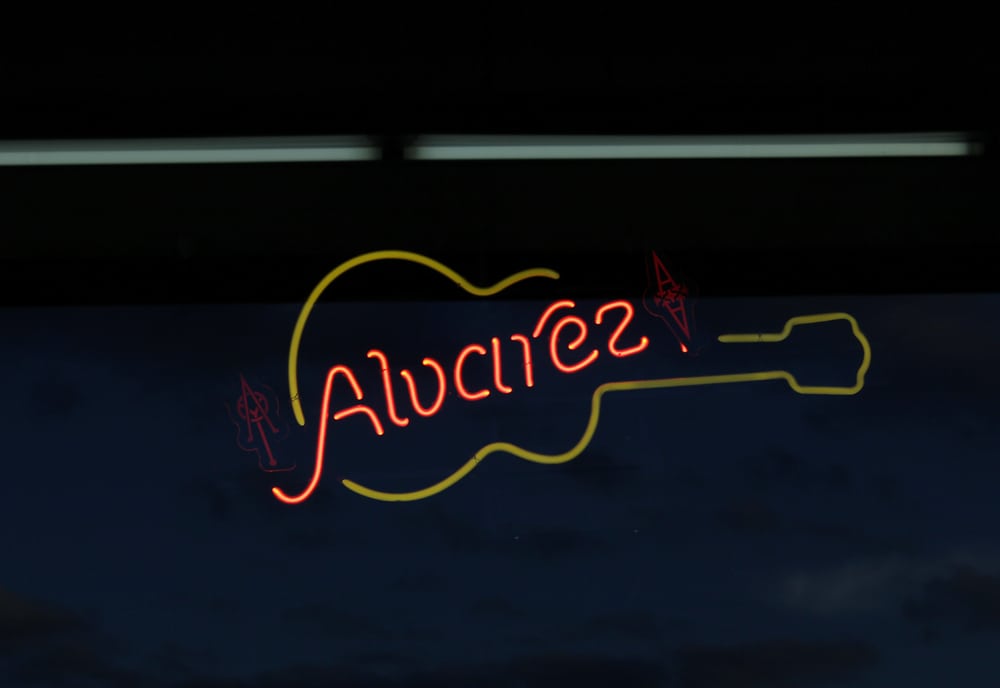 Although not as popular as Fender or Gibson, Alvarez is a big shot in the guitar-making industry due to its meticulous guitar designs, superior tonewood, and a wide array of affordable guitars. Contrary to popular belief, Alvarez isn't a new guitar company; in fact, it's been around since the mid-sixties.
Alvarez guitars have been played by the likes of Joe Bonamassa, Ani DiFranco, and Jerry Garcia, to name a few.
Most people choose Alvarez because it manages to produce such high-quality guitars while keeping the price relatively low.
So where are Alvarez guitars manufactured?
Most Alvarez models are produced in China. However, the top-tier Alvarez models are handcrafted at the Yairi factory in Japan. Additionally, Alvarez guitars undergo setup and inspection in their St. Louis guitar shop in Missouri.
Continue reading to know all about the various Alvarez guitar series and the history of the guitar company.
Brief History of Alvarez Guitars
Kazuo Yairi, the cofounder of Alvarez guitars, came from a family of craftsmen who make their instruments from properly seasoned wood. They used dried mahogany and rosewood to craft their popular guitars. Sometimes these woods took over 10 years to dry, but that gave the rich and mellow sound to their guitars.
In the 1960s, St. Louis Music—one of the largest distributors of musical instruments—began working with Master Luthier Kazuo Yairi.
At the time, Kazuo was famous for producing quality handmade classical guitars. Gene Kornblum, the head of St. Louis Music and Kazuo, began developing steel-string guitars.
The guitars had the handmade feel both parties wanted, and they took the brand name- Alvarez. Gene and Kazuo's collaboration turned out to be a massive success as their guitars sold like hot cakes all over the world. Till today, Alvarez guitars are still handmade in the Yairi factory in the small town of Kani, Japan.
Alvarez Guitar Series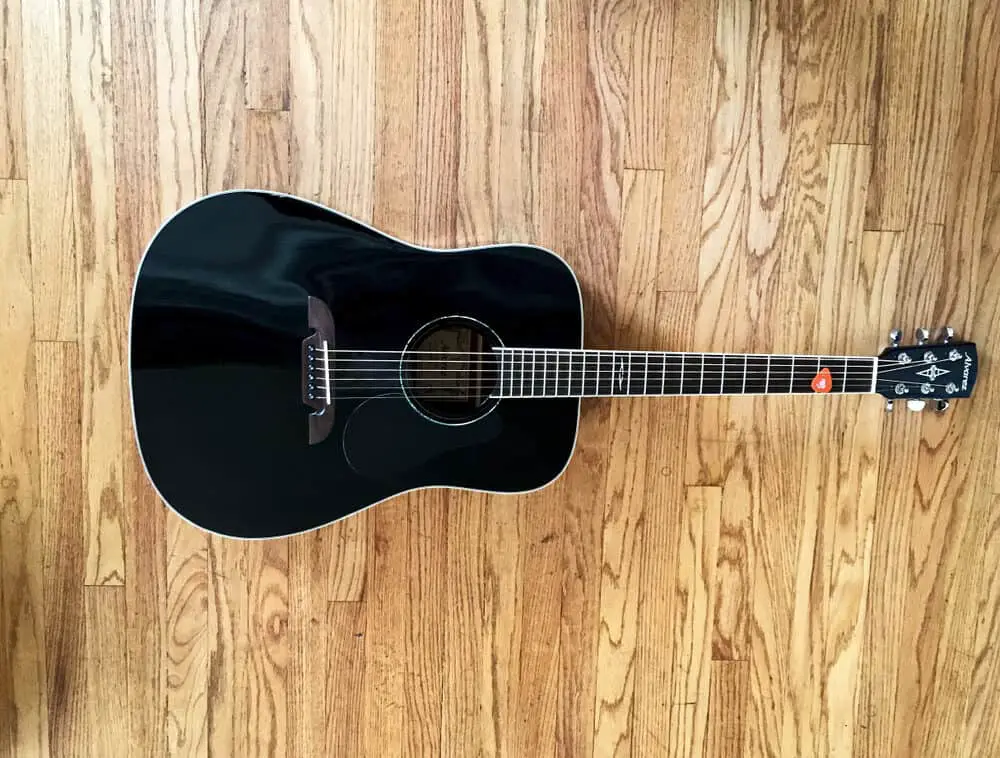 Below are the guitar series Alvarez produces. Each has its distinctive features.
Regent
The regent is a splendid entry point into the world of Alvarez guitars. This series has the most affordable guitars. Their affordability comes at no cost because they maintain the same quality across Alvarez's entire range.
Cadiz
The Cadiz series consists of classical and flamenco acoustic guitars created with a unique bracing design. This bracing produces a balanced sound across all frequencies. Cadiz Alvarez guitars are traditionally crafted to feel smooth and deliver an expressive sound from a nylon-stringed instrument.
Artist
The artist series is targeted at musicians. It provides musicians with the features they need to unlock their full songwriting and performance potential. The award-winning series has solid tops with a natural glossy finish.
Artist Elite
Artist Elite is an even better version of the Alvarez Artist series. It has the quality and feel you'd expect from a custom guitar. They're made of cherry-picked tonewood; hence, they look breathtaking.
Masterworks
The Alvarez Masterworks series houses some of the most expensive guitars of the brand. They're made of solid wood and give professional musicians all they need in a guitar.
Masterworks Elite
This series is an even better version of the Masterworks. Elite versions are made with top-grade woods by skilled luthiers. They also have an incredible tone and an amazing look.
Yairi
Guitars in the Yairi series are handmade in Japan by a small team of skilled luthiers. Although they come at a high price, you get a bespoke guitar with the highest quality materials. They're made with vintage wood, so they sound and feel unique.
What Makes Alvarez Guitars Different?
Alvarez has spent time making several bracing systems to suit different guitar styles rather than a one-size-fits-all system. Each series has its unique construction process and bracing system. This is what makes them sound exceptional.
After producing any guitar, it goes through an extensive review process, and Alvarez inspects it for cosmetic flaws and inconsistencies in the arrangement. The guitars are also visually inspected by the quality assurance team. This dedication to quality is why many musicians choose Alvarez.
Final Thoughts
Today, Alvarez is still one of the leading manufacturers of guitars in the world. Their guitars are high-quality, visually appealing, and affordable. What more do you need in a guitar?