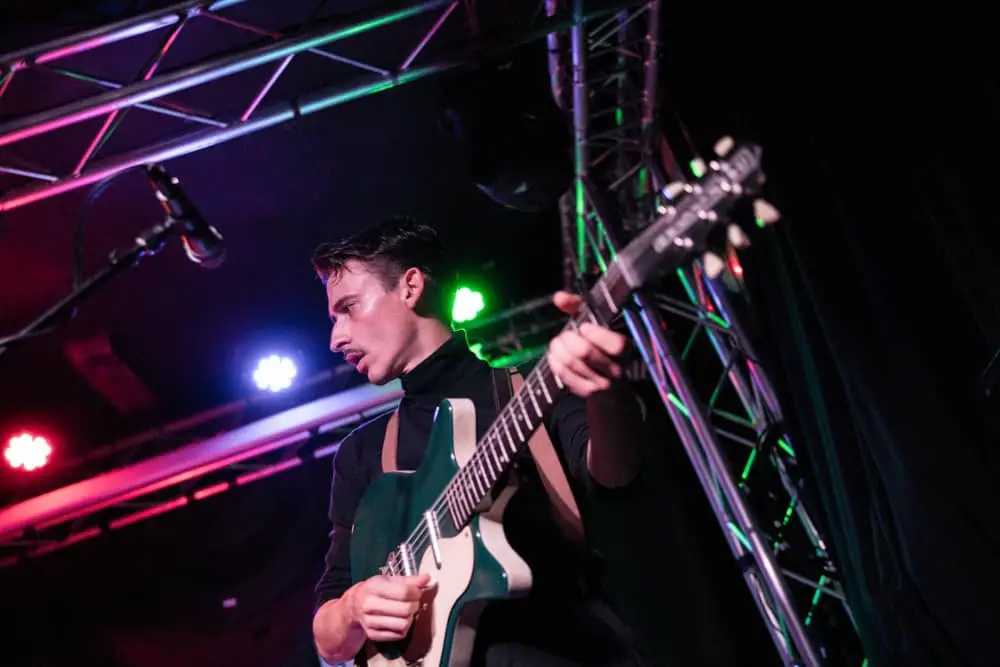 During the early boom of electric guitars in the 50s, brands like Fender and Gibson made a fortune. Everybody wanted to be the next big rockstar, they all had the dream, but unfortunately, not many could afford electric guitars as they were expensive.
American innovator, Nathan Daniel, listened to the people and created the super affordable Danelectro guitars. Though they are not as popular or good as the bigger brands, Danelectro guitars have a solid reputation for producing good sounds at very fair prices. This has led many to ask questions like what the guitars are made of and where they are made?
So where are Danelectro guitars made?
For three decades now, Danelectro guitars have produced their guitars in New Jersey, USA and Korea. They are one of the few American guitar brands that didn't move their entire manufacturing process to an Asian country.
Danelectro guitars is a cult hero amongst American guitar players. Here we'll discuss where they are manufactured and some fun facts you didn't know about the brand.
Danelectro Guitars
Nathan Daniel was one of the early innovators of the modern electric guitar we've come to love today. Before Danelectro guitars, he worked with brands like Sears Roebuck and Montgomery Ward to produce quality guitar amplifiers.
In 1954, Daniel decided to go bigger, and after prompting from Sears, he began to produce the super affordable Danelectro guitars. Instead of using expensive plywood for the guitar's body, he used the super common and cheap masonite.
A brilliant combination of Masonite, Formica, and vinyl was enough for the guitar's side and body. Also, instead of the traditional adjustable truss rods, he used two heavy-duty steel bars to hold the guitar's neck. The nuts were made from aluminum, and the guitar was free from expensive adornments.
Nathan Daniel is credited with designing the famous Epiphone's Electar amp series and being the inventor of the six-string bass guitar.
Where Are Danelectro Guitars Made?
Due to the availability of cheap labor in Asian countries, most American guitar brands moved production to countries like Korea, Bangladesh, and India. Danelectro guitars are amongst the rare American guitar brands to have left most of their production sites in the US.
Danelectro guitars were solely produced in Red Bank, New Jersey until MCA purchased the brand in 1966. After the purchase, MCA moved production to Neptune, New Jersey, and to date, most of the brand's guitars are still produced there. However, some models like The Coral are produced in Korea.
Why Does the Location Matter?
Generally, guitars produced in the US are hailed for their master craftsmanship and handmade gestures. They are also more popular than other brands and tend to have higher quality.
All these are why American-made guitars are among the most expensive in the world. But even with this, Danelectro guitars still manage to produce guitars that the general population can afford.
However, since they are not as big as other brands like Fender, Taylor, and Gibson, you'll hardly see them in stores outside the US. 
Are Danelectro Guitars Good?
Despite being super affordable, Danelectro guitars still manage to produce good sounds. It'll be unfair to compare the sound quality to the likes of Gibson or Taylor owing to the price difference, but if you are a beginner looking to learn the electric guitar, Danelectro guitars will do just fine.
Guitar legends like Jimi Hendrix and Elvis Presley played Danelectro guitars in their early years, and some greats like Stevie Ray Vaughan and Jeb Clampett recorded and performed with it.
The guitars are not only known for their good sound, but they are also versatile and can be used to play different genres of music. This is pretty decent for a guitar made from materials you can find in your kitchen doors, walls, or ceilings.
The Bottom Line
It will interest you to know that Nat Daniel, the brain behind Danelectro guitars, didn't know how to play the guitar. Crazy right? For a guy who studied the guitar and developed cheap ways to make one, it's a bit strange that he doesn't know how to play.
But it's the truth; Daniel relied on the feedback of experienced guitars and his immense knowledge of the instrument. Today his guitars are super affordable with a great range of sounds.
He started producing the guitar in Red Bank, New Jersey until it was moved to Neptune, New Jersey, by new owners, MCA. Since then, a large majority of the guitars have been produced there, with some models being produced in Korea.