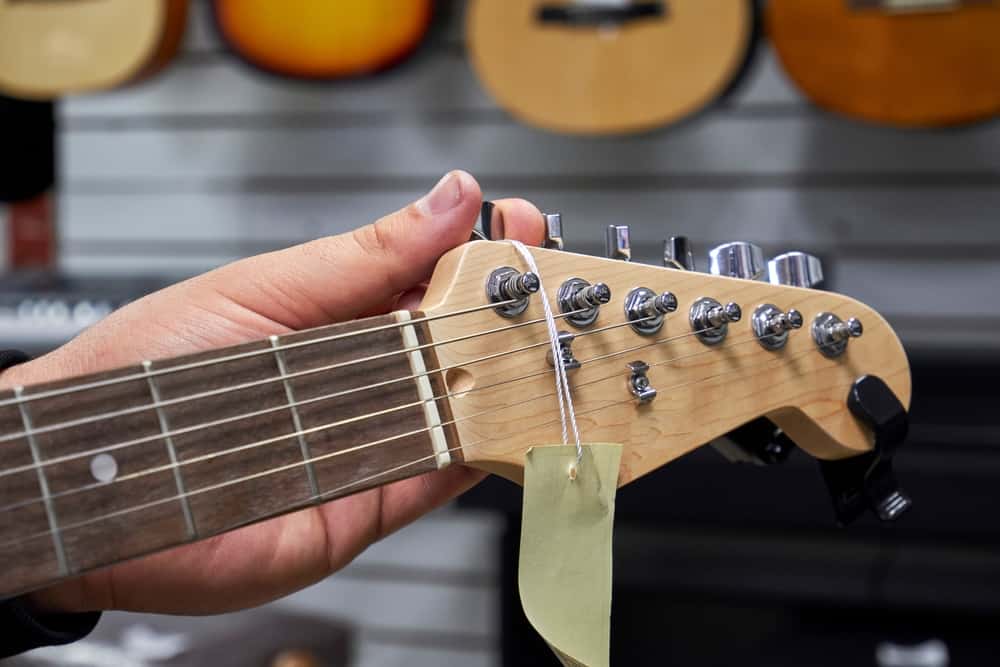 Most guitarists express a very close relationship with their guitars. Some don't even see it as just a tool that creates music; they consider it part of themselves. 
But sometimes, even good relationships end. After years or months of using a guitar, you might decide to sell it. It might be because you want to go for a better model and can't afford to own two or you want to experience the feel of a new guitar. Either way, you want to sell off your old guitar and ensure the sale is profitable. 
So the question is, how can you sell a guitar?
To sell a guitar, you'll first need to research its value and set its price. After that, you'll have to get the guitar in good shape; clean and polish it. Then find a place to sell the guitar, list it, and sell. 
There are many procedures involved in a guitar sale, and here, we'll give you a detailed guide on everything you need to know. 
How To Sell Your Guitar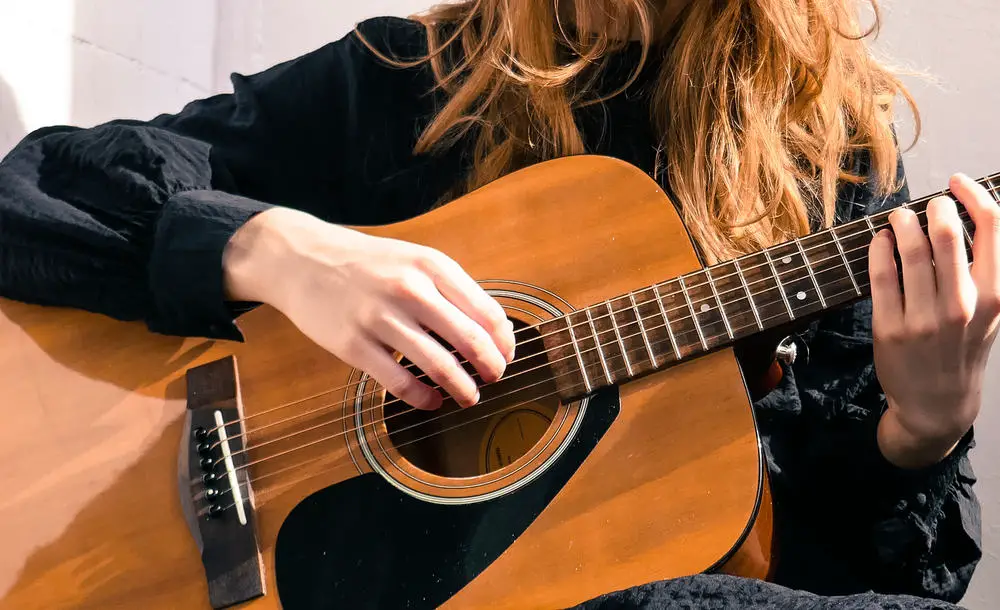 The good thing about guitars is that they tend to age beautifully if maintained well. There are millions of guitar players worldwide, and with the right steps, you should find little or no problem in selling your guitar.
Here are some tips to help you through the process. 
Research Your Guitar's Value 
Unless your guitar is a rare model in high demand, the chances of you selling it at the original purchase price are pretty low. 
You might end up selling for half the original value, but it all depends on the guitar's condition and other factors. So before you list your guitar at any random price, research its current value. 
You'll also need to know the amount you bought the guitar. If you can no longer find the receipt of the purchase, check the manufacturer's website.
After checking the price, look for listings of your guitar on popular shopping sites. This will give you an insight into the amount people are selling for. Your price should be within that range or even the same. 
However, if you feel your guitar is still in perfect condition due to low usage, you can list it at a price above theirs.
Prepare Your Guitar to Be Sold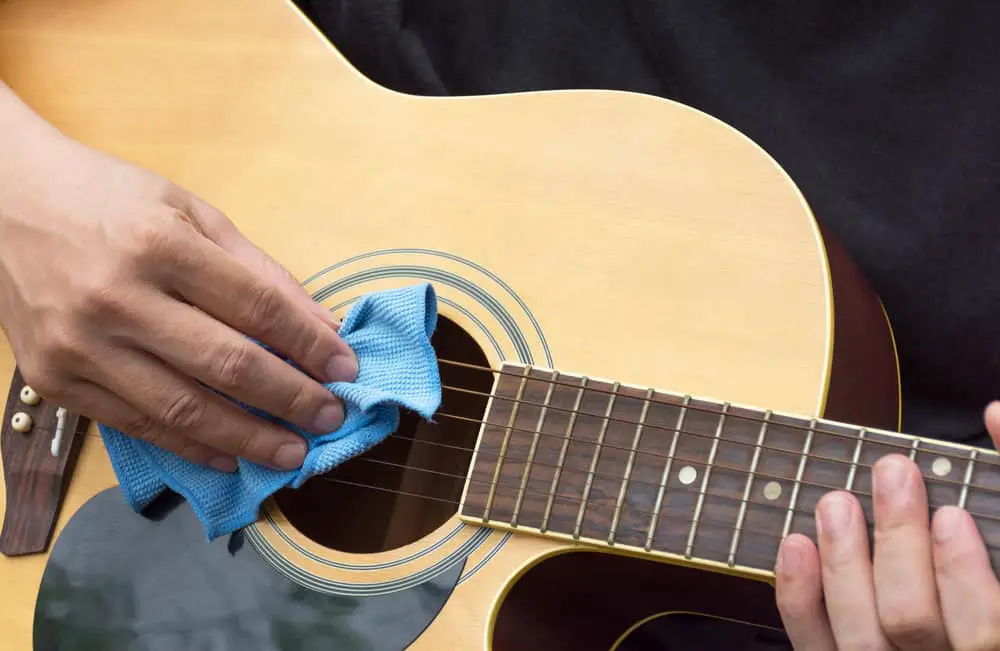 If your guitar wasn't customized or solely made for you, then there's a high chance there are tons of other people with the same model as you. Some of them might want to sell too.
Selling a guitar is not only about the price; your guitar's look might be the sole reason it sells or not. So before listing your guitar or taking it to a shop, ensure the guitar looks perfect.
Clean, polish, and remove any dirt that might throw people off. Even that sticker that made the guitar so precious to you has to go. Remember that you'll no longer own the guitar, and it's only fair that you give the new owner a guitar without any blemish. 
If you have cleaning issues, there are specific guides on properly cleaning your guitar that can help.
Take Good Pictures of the Guitar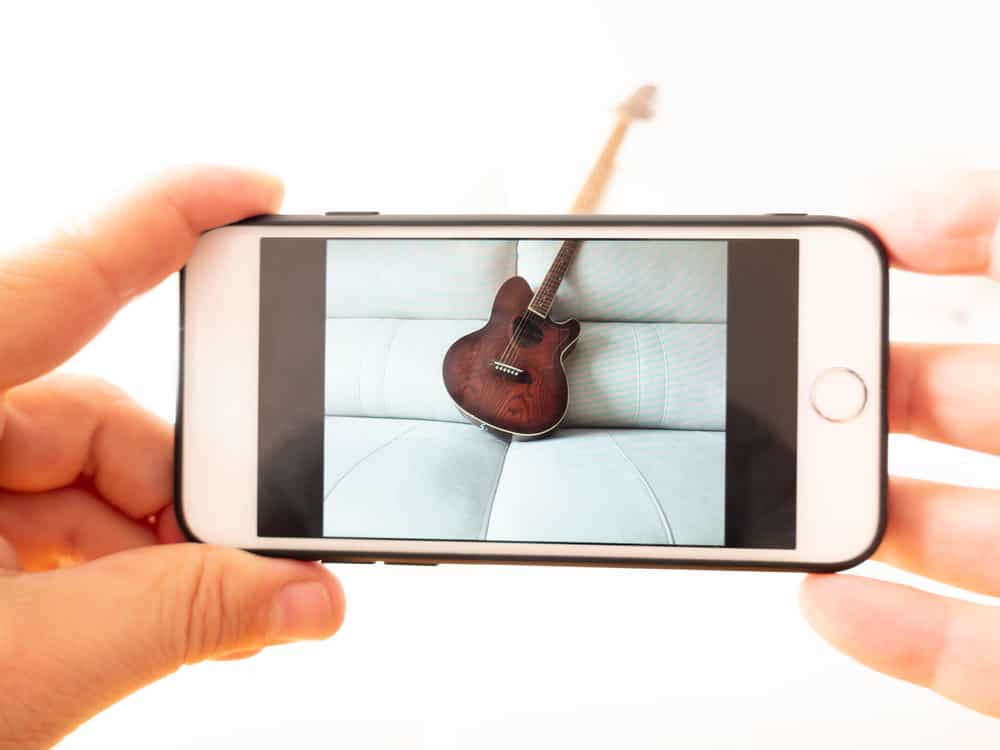 After cleaning the guitar, take pictures of them. These pictures are the first thing your potential buyers will see, so you have to make them as good as possible. In fact, this is actually the most important step in the selling process.
According to a survey, 93% of online customers claimed that the quality of a product's photography was the key deciding factor in their buying process.
Before potential buyers read your description, they'll see the guitar's picture and will most likely make their decision already then.
You are advised to take pictures of your guitar during the day; natural lighting will help bring out the guitar's true colors. 
Also, taking a single or two pictures is not enough. Every angle of the guitar needs to be shot, and you can even do this with your mobile phone. Multiple pictures of the guitar will help the potential buyer feel like they already know the instrument, prompting them to purchase it. 
Describe the Guitar's Essentials 
When selling your guitar, it's best, to be honest about everything. Be thorough and avoid hiding any details. 
The buyer will want to know everything about the guitar, especially in non-physical sales. If the buyer already likes the guitar, minor issues like scratches or pots will hardly change their mind. 
When describing the guitar, it is also good to mention its originality, condition, feel of neck profile, weight and current setup. 
You could even include the guitar's backstory to give it a more personal feel.
Answer Requests Fast and Politely
After you've listed your guitar, it doesn't end there. You'll have to constantly check the listing and reply requests.
As already stated, there are many guitars like yours on the market. So you'll have to be active to engage requests before they lose interest. It's true that you can't always be on your phone or PC, but ensuring you reply to requests an hour or two after they come in is vital.
Lastly, avoid robotic responses. Try to engage requests in a positive, conversational manner. 
Best Places to Sell Your Guitar 
Selling a guitar is easier than it was in the past. You don't have to start visiting local guitar stores; you can complete the entire process from the comfort of your home. 
Here are some places you can sell your guitar online:
Reverb.com
eBay
Facebook Marketplace
Craigslist
The Bottom Line
A guitar is usually very personal, and selling it is not an entirely pleasing process. But moving on is part of life, and by the time you have the cash in hand or purchased the new guitar you had in mind, you'll be alright.
It's also good to remember that selling a guitar is not always fast. It might take you months to find a new buyer. 
Ensure you research and set the right prices. Also, clean the guitar and take quality pictures of it. List them on different sites and be ready to respond to any buyer requests.